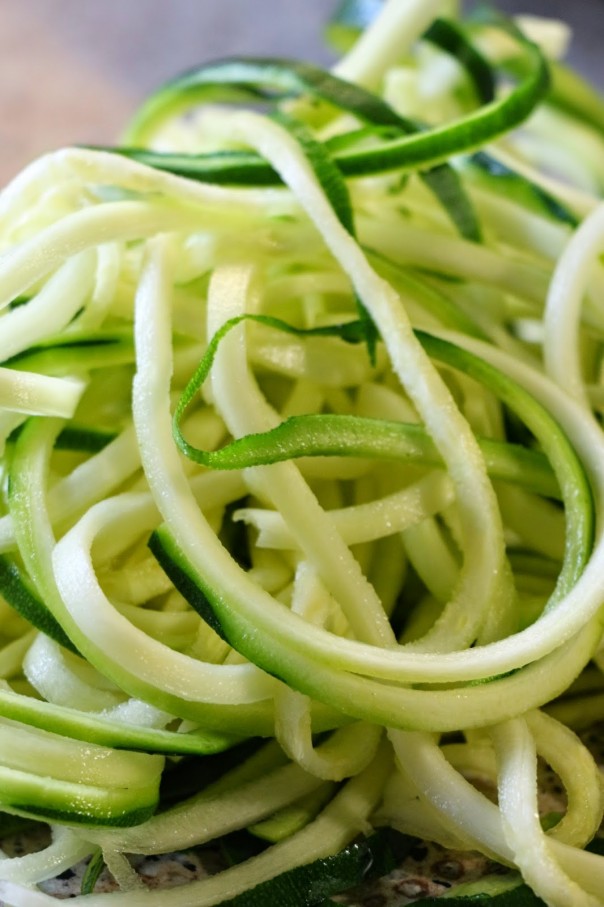 The Perfect Marriage of Green things! I'm a big fan of Pesto and a big fan of Pasta! But there are days that I just want to go about my favorite dishes a little lighter! Because I'm gluten free, if I do pasta I tend to lean towards brown rice pasta, BUT lately I've been feeling a little extra bloated which means my body is trying to work something out so I'm steering towards more anti-inflammatory foods, enter in my Zoodles, Zucchini Noodles!! And kicking dairy out is another way to ditch that bloat and inflammation so I made a tasty dinner using Zoodles and my dairy free Avocado Pesto! You can pair with any protein, I went for chicken! You of course don't have to use my Avocado Pesto to sauce up your fancy little zoodles, all sauces will do!
Click Here for : How to Make Zoodles
Click Here for : Dairy Free Avocado Pesto
P.S. Join my DIY Cleanse! A Cleanse for people that hate cleansing, more recipes like this one, PLUS, How To's of when to eat, what to eat, and how to eat! 
      Enjoy my sweet healthy foodie friends!