AMY CORNWELL JEWELRY
Recently I made a very special discovery, Amy Cornwell Jewelry. Amy designs and creates each piece of jewelry with her own hands making every piece unique and meaningful to the one that will be wearing it!
***
I have two very special treasures of my own that Amy made for me that I cherish and wear everyday (well, almost). I have a ring that is so delicate and a necklace that can have charms added to it in the future. For my boyfriend's birthday I gave him a leather band with a simple "k&t" (matching my ring) that he could wear. All of the Amy Cornwell jewelry makes very precious gifts and I'm so excited for this discovery and am happy to share with all of you!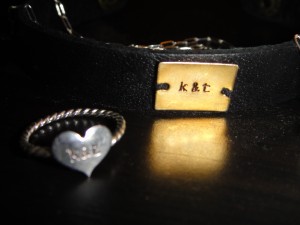 ***
CHECK OUT
AND FIND SOME TREASURES OF YOUR OWN!