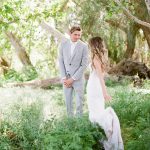 Tenley's Wedding Planning Series: Our First Look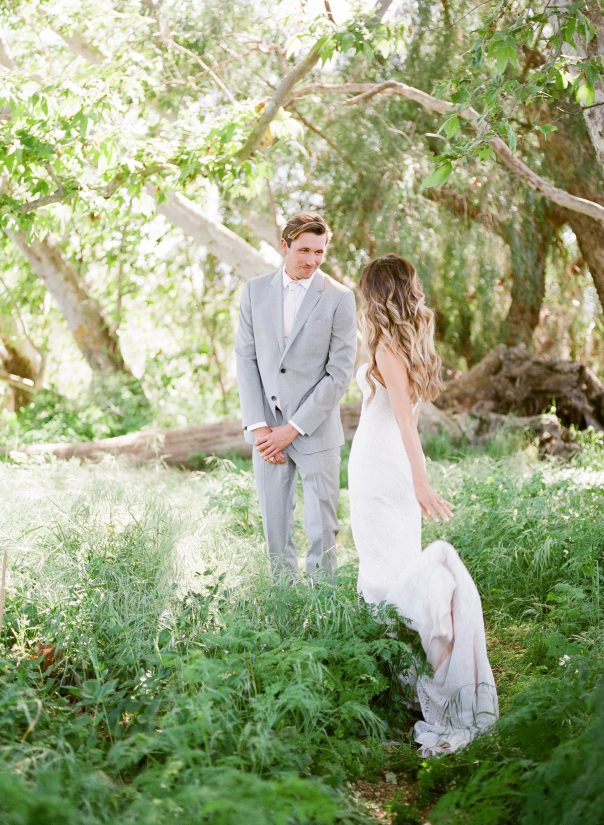 The Decision...
I never thought I'd want to do a first look. I'm one of those wedding goers that loves to watch the groom as he sees his bride at the end of the aisle for the first time. And I absolutely did not want to take away from getting to experience that myself.
BUT... When our own wedding planning began, I started imagining dreaming of just the two of us getting to have a moment together before the wedding. I started thinking about what the whole day is about... the two of us, and the commitment we were making, but how hard it would be to get to have an intimate moment just "us". As the details of our day started to come together, we realized how quickly the day would fly by and the time spent with our guests would be cut short if we were to save all of our pictures til after the ceremony. That was the deciding factor!! We decided to do a first look. 
Our Gifts... Setting the tone for the moment.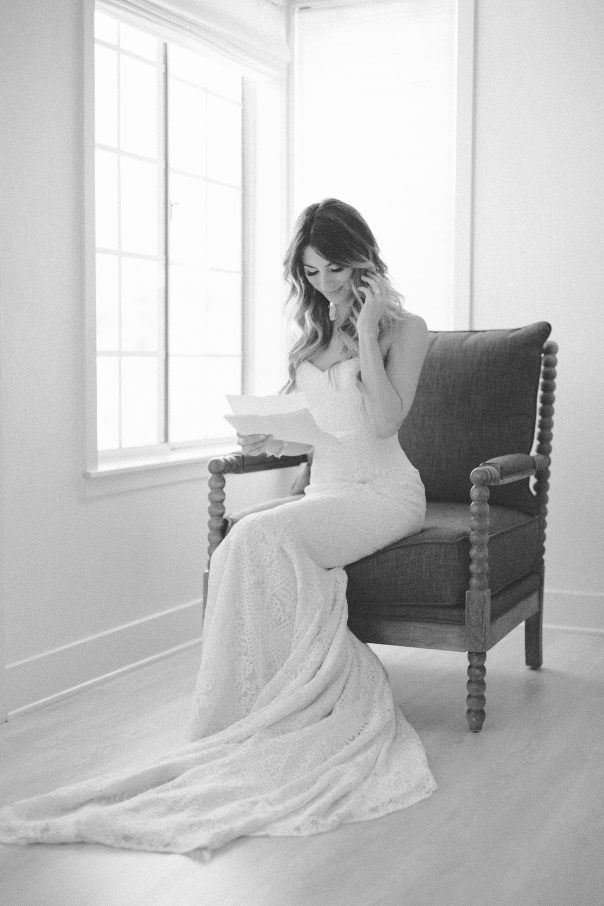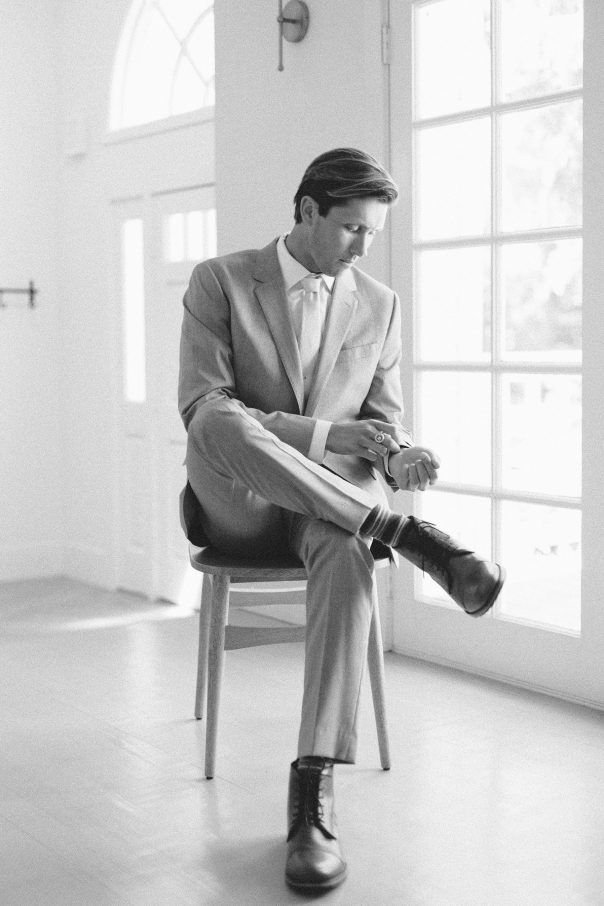 If you haven't learned by now, I would re-live every part of this day over and over! But that First Look moment, It was sacred, and intimate. Instead of bride/groom gifts, we wrote letters to one another. We still have these letters tucked away in a safe spot, and because I'm super sentimental, I pull Taylor's letter to me out from time to time. Words are such a gift to me. Our letters to one another were exchanged via messenger right before we set out to meet for our first look. We read our letters in private, with the exception of a few cameras for a few minutes to capture the moment. And then we were separately driven out to this gorgeous tucked away spot near our venue. All "the feels" pumping through both of us with anticipation for the day, the excitement for the intimate/quiet moment we were about to have with each other, and emotions that were at the surface especially after reading our letters from one another.
Our First Look...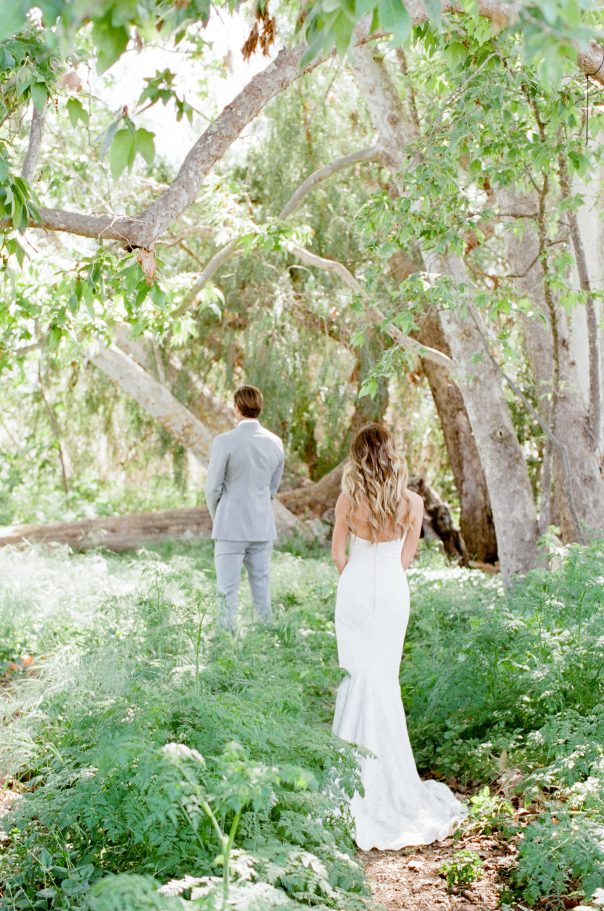 Our photographers made sure Taylor was in place with his back to me. I then came around the corner, butterflies in my tummy, and walked up to my groom tapping him on the shoulder. The moment we saw each other peace, security, a feeling of "home" came over both of us. Neither of us cried (I had expected that I would), but instead we gushed over each other with great big smiles and a lot of excitement. It was one of my favorite moments of the day. I remember standing there with Taylor, holding his hands, looking at my handsome groom with so much excitement and honor that I was going to get to marry him in just a few hours.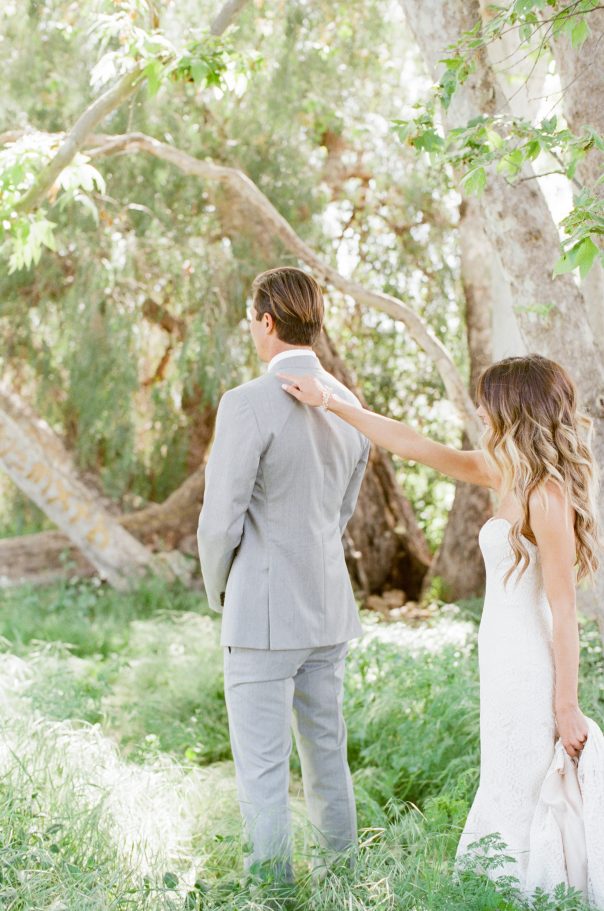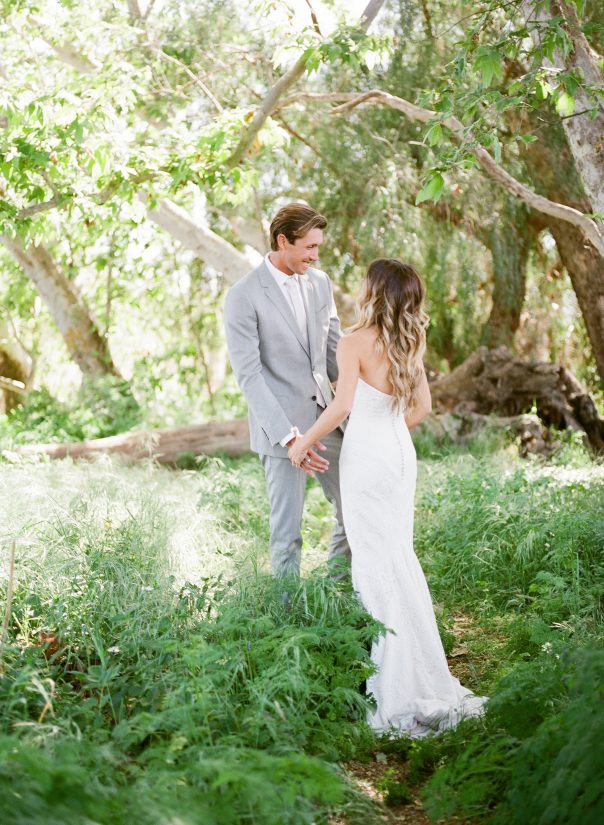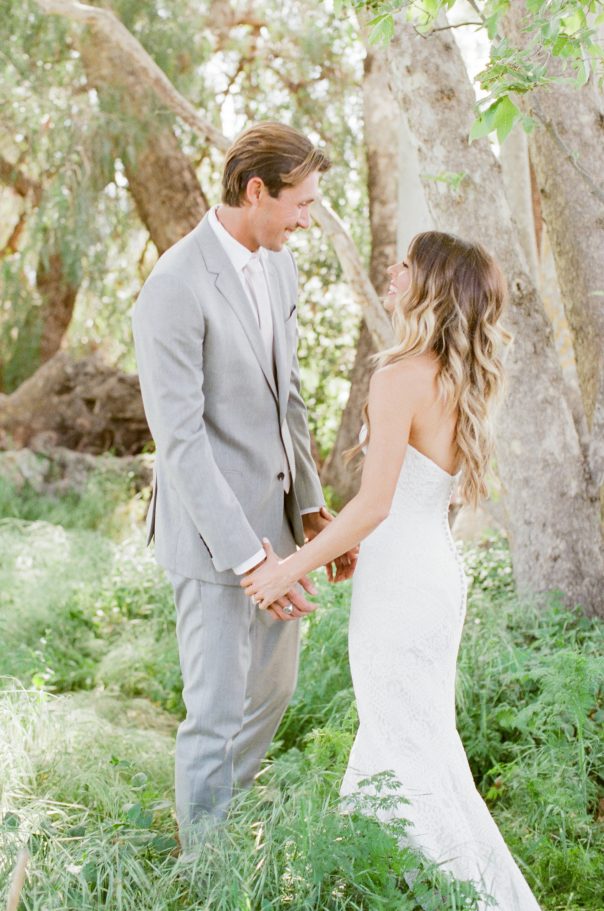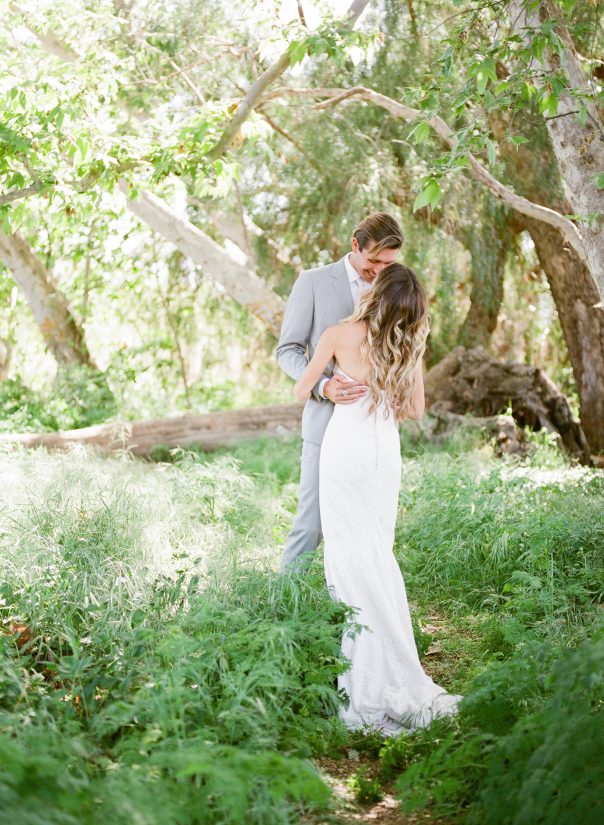 Once we finished our time together, we went our separate ways until the ceremony. Photos with our bridal parties were taken, & then I put my veil on! I was really feeling like a bride. The moment was here.
The Ceremony...
Even though we had seen each other in our first look, it didn't take away from that moment of walking down the aisle to the man I was marrying. Just wait for it... Taylor still had that moment, even more of one than the moment we had alone.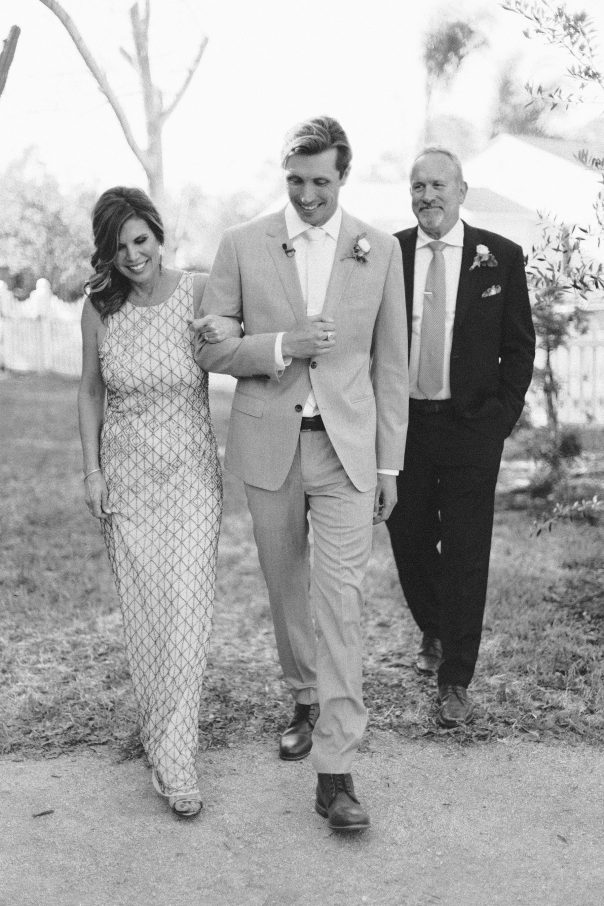 Taylor sat his mom and dad, which I thought was a beautiful moment for him to share with his parents, and to honor their marriage, and example they have been. And then the groomsmen took their place next to Taylor, and our bridesmaids made their way down the aisle. (Both of our sister's had just had babies, so they carried the little ones, which is an extra special element that they were still a part of the day.) Our flower girl (our oldest niece, Henley) and ring bearer (Dylan, who I nannied when he was an infant) made their way before it was my turn.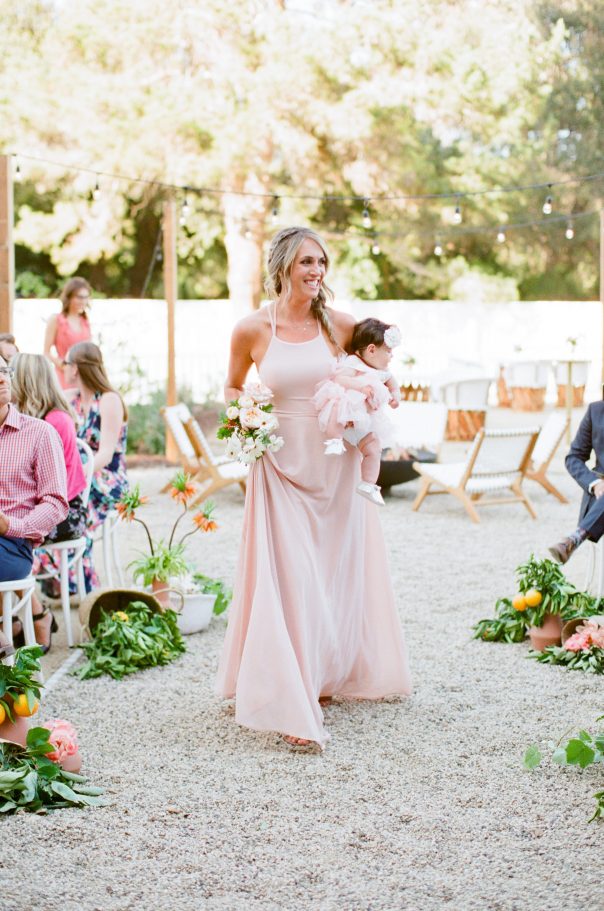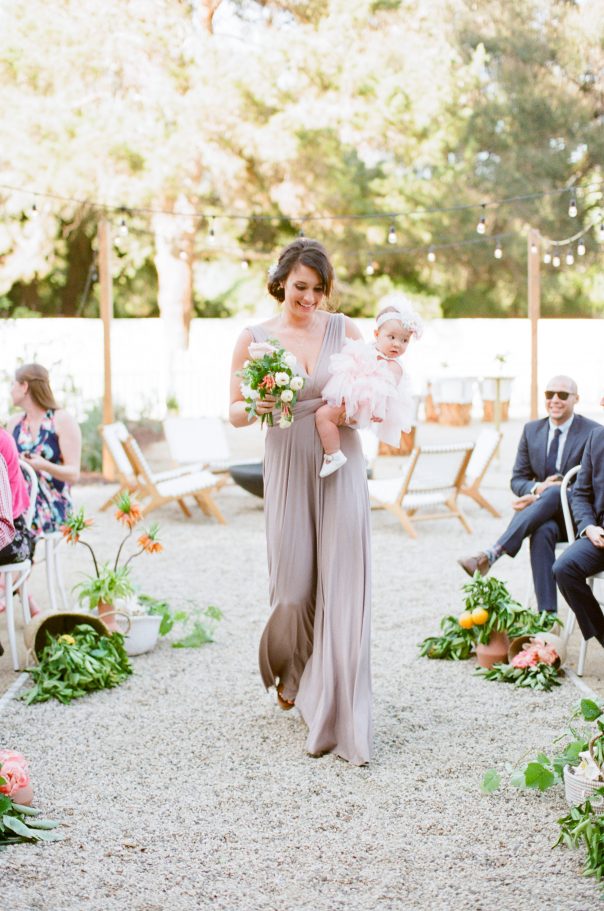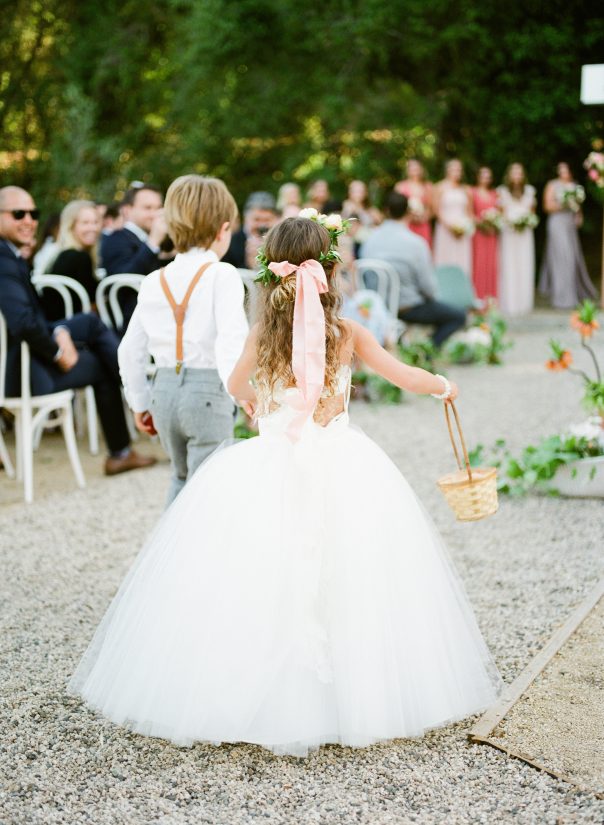 I asked both of my parents to walk me down the aisle. Linking arms with my dad, and holding hands with my mom, I wanted the two of them to be by my side as the two of them together have been pillars in my life. Their marriage, love, & respect for one another has been a great example of a Christ-centered marriage, and I wanted to recognize that by having them both walk me to my groom.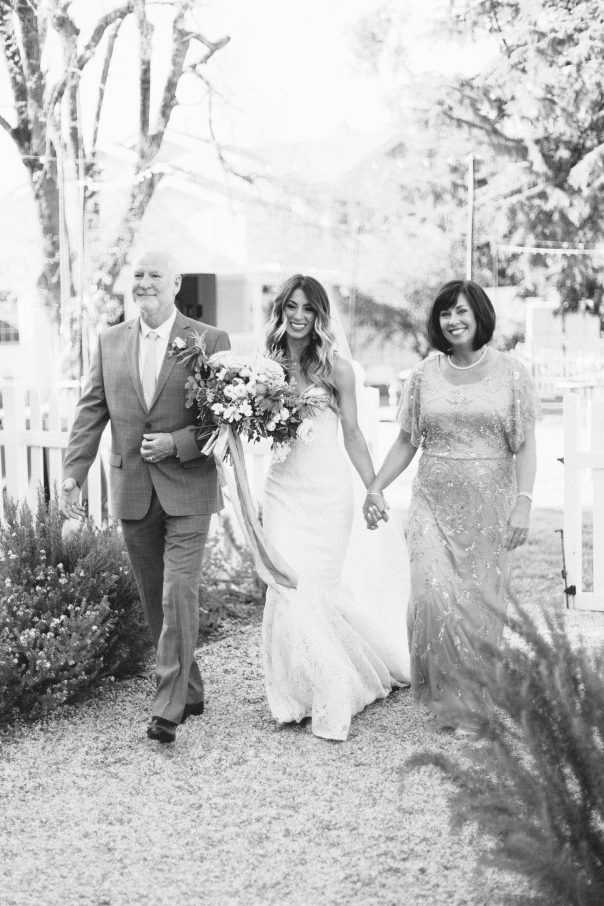 We walked down the aisle to the song, Beautiful Things, written by Gungor, but performed by our live musicians, Otto Pilot. It couldn't have been more perfect. If you've never listened to this beautiful song, please take a moment, I'm linking it HERE for you.
When Taylor and I began dating, and I knew that he was the one I was going to marry (prior to engagement), I told my mom, "I'm going to walk down the Aisle to "Beautiful Things" when I marry Taylor, because of this beautiful story God has written through our lives, the restoration, and the redemption that is told through our story." Some of the lyrics are: "you make beautiful things out of the dust. You make beautiful things out of us." When you hear the full song, you'll understand. Every single lyric means so much to me, & is a praise to God for this epic love story He had written long ago.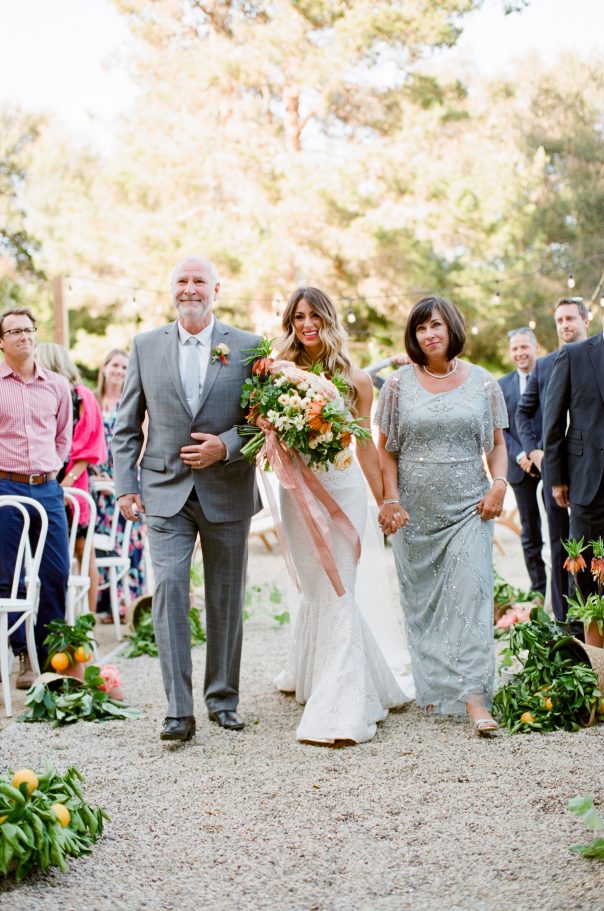 The Moment Everyone Waited For...
My parents beside me, the beautiful song being sung, we turned the corner to walk down the aisle, and I looked at Taylor. It was a moment in its own. There came the tears for both of us, even after we had done a first look. This was a whole different moment. The emotions were so raw, so real. My husband's sweet face not even hiding a bit of what he was feeling. That moment we would become husband and wife and enter into a covenant marriage. I will never forget it.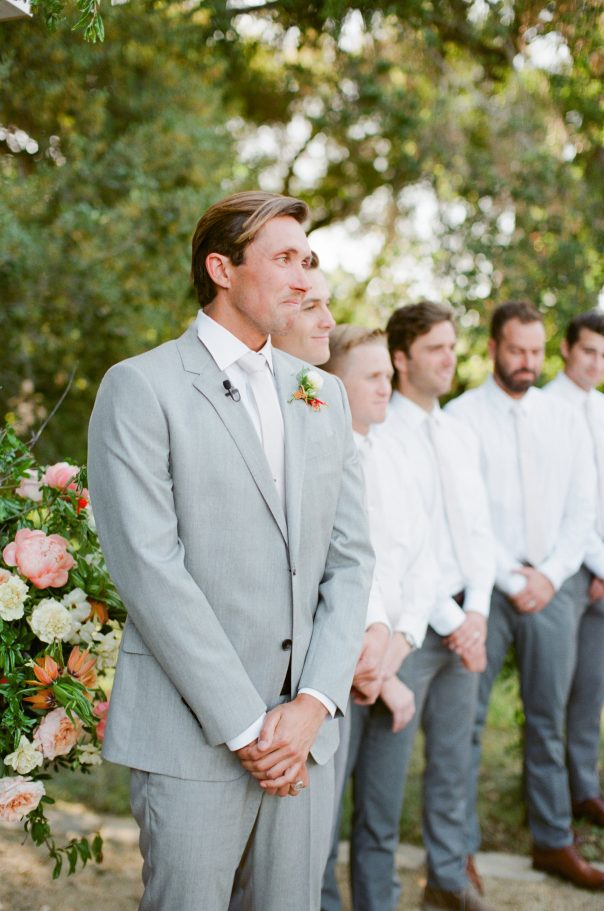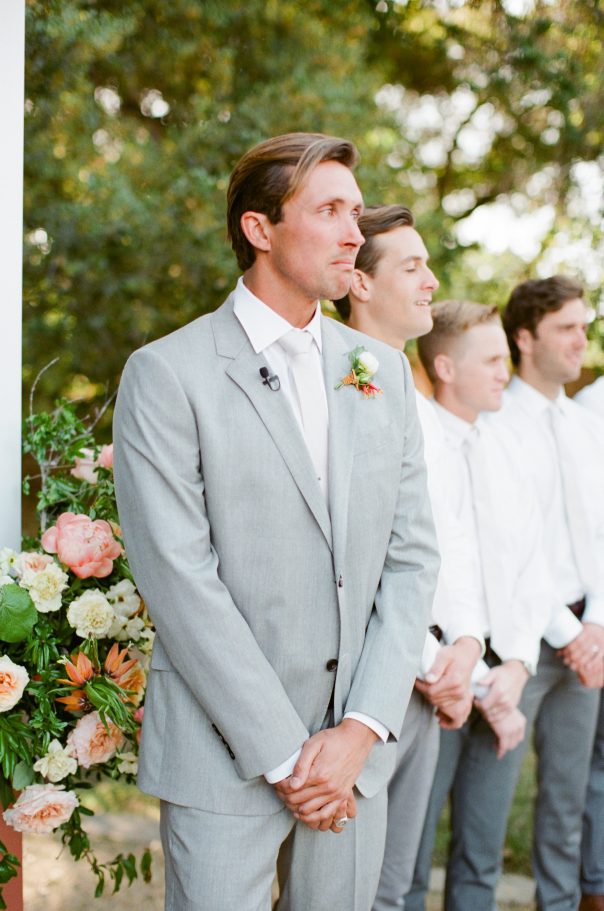 So many details I could continue sharing. I love re-visiting these memories. And as I type this out I have "Beautiful Things" by Gungor playing in the background, and joyful tears rolling down my face. As I just shared these memories with you, I was reminded once again how God turns ashes into beauty, and is the redeemer of all things.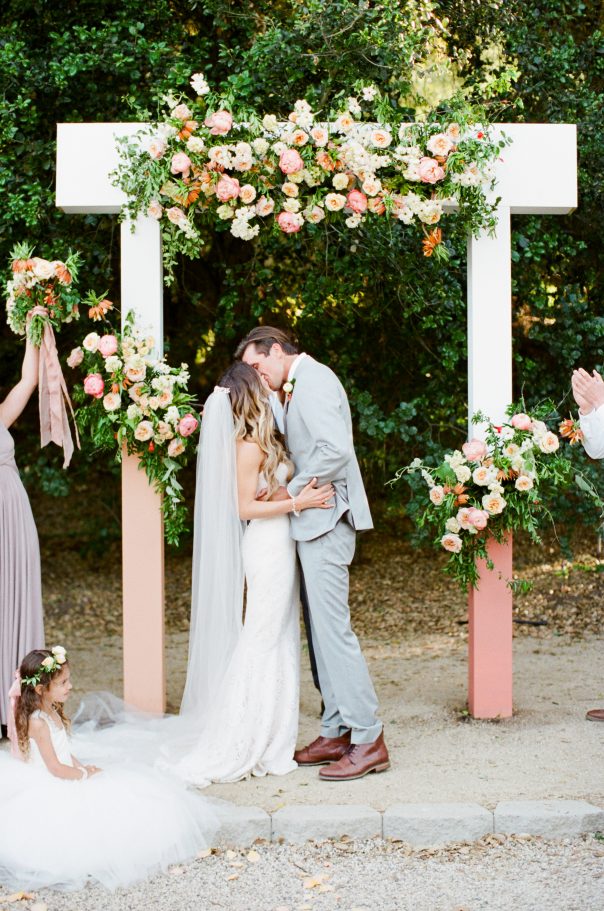 Thank you for reading, & letting me share! What do you dream of for your wedding day? First look, or just the walk down the aisle? Has this given you a new perspective? Or what did you do?