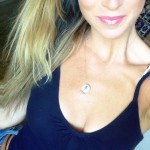 The Cross Necklace Story in Paradise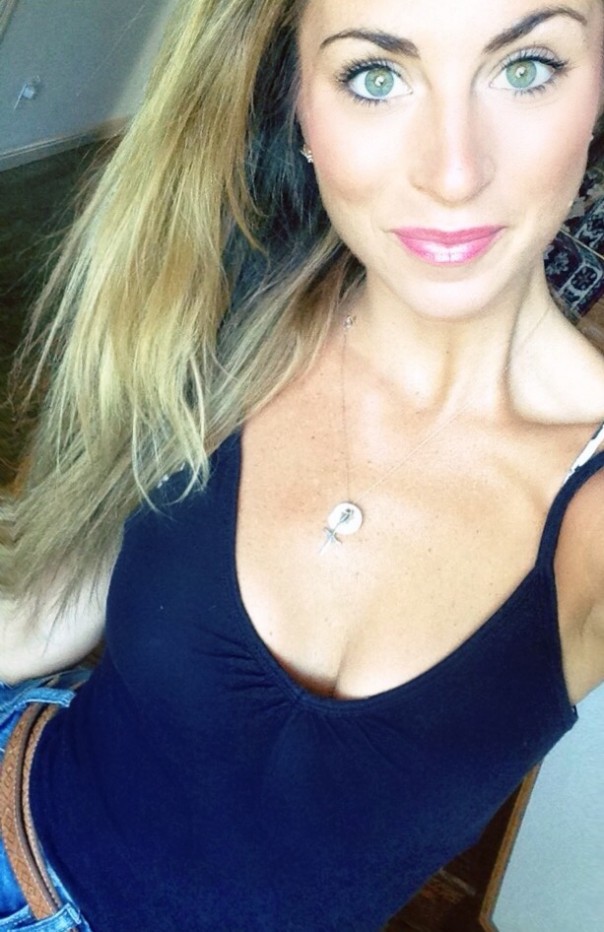 "Be the Light" Matthew 5:14
***
My Cross Necklace.
I received a very beautiful and uniquely shaped cross necklace as a gift several years ago from my family and it has been something I have worn proudly and close to my heart. I love the opportunity I get when it catches people's eye and I have the opportunity to share what it means to me and share my faith. You may even remember seeing me wear this special necklace in my promo pictures wayyy back when when I was first on The Bachelor.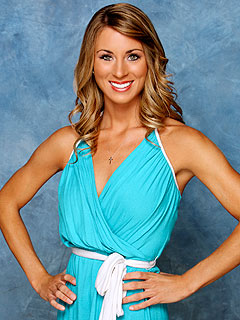 So here's the story of my Cross Necklace in Paradise... One night we were all standing around the kitchen area (you know where you always see us sitting there sweating and stuffing our faces!) and Juelia said to me, "Ten, where is your necklace?!" The dainty little chain was laying broken around my neck. My heart dropped. Where is my cross?! Everyone... seriously EVERYONE, producers, camera & audio people, my cast/friends, restaurant workers dropped everything they were doing and got down on their hands and knees looking for my cross. That meant the world to me. Sadly it was really dark and everyone quickly lost hope in the search. Joshua however decided he would comb the sand and search the next day, sure enough he did. And sadly, Joshua never found my cross.
BUT... on the night of the rose ceremony (the 4th Rose Ceremony), Joshua pulled me to the side and gave me a gift. I opened up a little jewelry box to find a beautiful cross necklace that almost looked exactly like the one that I had lost! From memory and a few drawings on a napkin Joshua and the rest of our cast members recreated my necklace. They had gone to Jorge, our wonderful bartender, and Jorge went to a jeweler in town with the drawing and my original chain (Carly found it in my bag somehow), and the jeweler made me this new cross (very similar to the special and unique original) and fixed my dainty chain. It was such a thoughtful moment. We did film this moment, but there was too much excitement and drama for this sweet story to make the cut. ;) I had to share. And now you know about my sweet necklace. I now wear a seashell from paradise on the chain too to remember all of the things God did to my heart while I was there. I'll share more on that another time!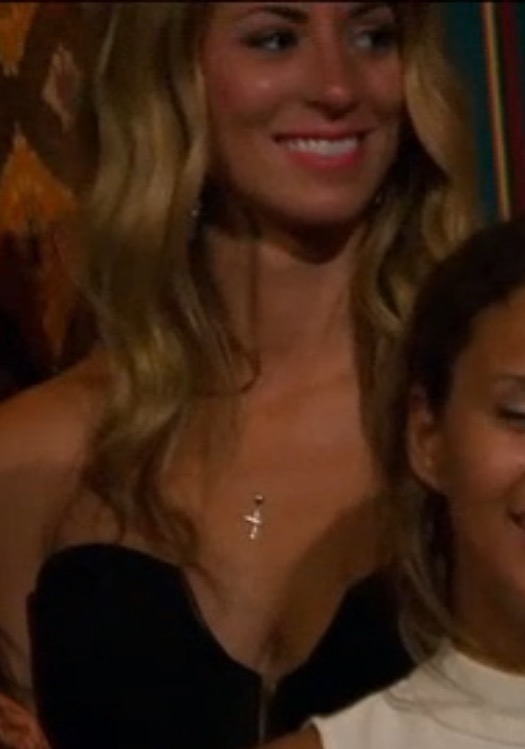 P.S. Don't miss out on this fun photo contest and chance to win a shopping spree! Click HERE for more details. 
To get straight to our Paradise inspired Tenley Molzahn for TPP line click HERE!