my EVERYDAY necklace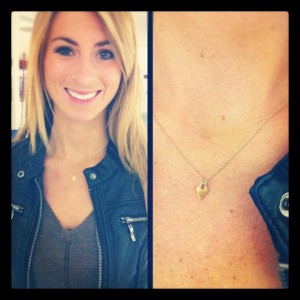 Discount Code for YOU below!
When it comes to jewelry I am simple. I love dressing up and putting on all of my "dressy jewels", but when it comes to my everyday jewelry you'll find me wearing a simple necklace and maybe simple stud earrings. I thought I'd share with you my most recent favorite "everyday" necklace!
I have been a long time admirer of the Dogeared necklaces and just recently treated myself to one! I gave it to myself as an early birthday present, but really I didn't need an excuse to buy myself something that I could wear everyday. These necklaces are so dainty I mix it with other metals and layer with other statement pieces, it blends in perfectly, I'm not kidding when I say I wear it all the time.
These necklaces are great gifts, not only for yourself but for your bestie's birthday, a bride to be, or even a new mom.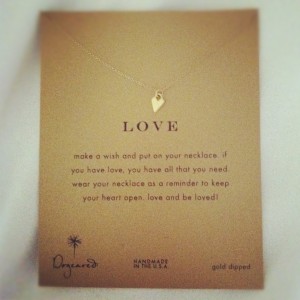 The necklace I gifted myself with is the "Love" one. But I have been eyeing the "Can I get a WhootWhoot" and "Make a Wish" necklaces! Which one is your favorite?