The Wonders of Coconut Oil
The Wonders of Coconut Oil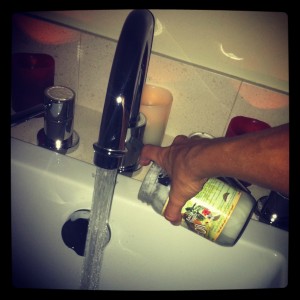 I am in love with coconut oil. I love using it while cooking, but I especially love it for bathing. Random, right? But actually, it does wonders for the skin and hair.
Coconut oil is one of the greatest beauty tricks, being 100% natural it is completely safe to use and full of organic nutrients. It is full of moisturizing properties, and high in anti-aging and healing vitamins A, C, and E, containing natural anti-oxidants it also helps the skin repair itself and protect you from environmental aging factors. Were you aware of all of these fantastic wonders of Coconut oil?! I'm so excited to share this with you!
Here are a few simple ways to use Extra Virgin Coconut Oil for your skin and hair:
-For Hair: Apply generously all over hair, especially if it is dull, dry, or chemically damaged. Leave on as long as you like, the longer the treatment, the greater the results. Follow by washing your hair with shampoo and rinse thoroughly. Your hair will be left soft, silky, bouncy, and shiny! Fabulous!
-For Skin: Enjoy a relaxing bath. Fill your bathtub with warm water and a few drops of extra virgin coconut oil. The heat of the bath water will help the oil soak through your skin and will bring additional deep-moisturizing benefits to your skin. Following your bath, towel off and you will see a glow! Another way that can benefit your skin is simply by bathing/showering, towel dry, and massage the extra virgin coconut oil into your skin until absorbed. You don't need much to do this.
It's time to give yourself and your skin some TLC from this natural oil that is so beneficial to you in many ways. Treat yourself to a nice hot bath, and relax with candles around you, soaking in this oil that will take you to paradise with it's tropical scent.
Side Note: If you choose to bathe in the coconut oil please be aware that your bathtub will be extra slick, so hold onto something and move cautiously. :)