Living Like a Beach Babe & The 5 Day Slim Down
***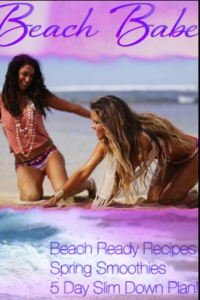 Many of you have seen me post on Facebook, Twitter, and instagram about being a "Beach Babe" and doing the "5 Day Slim Down", some of you have probably scratched your head and thought I was weird and just left it alone respecting that I do my own thing. ;) Then there are some of you that may have explored what I have been talking about and have discovered this amazing Team and Community I'm a part of and this Lifestyle Plan that has changed my life.
Watch this Video that tells you all that you need to know... Oh, and soak up the Beach. :)
Click Link HERE
All right Beach Babes, it's time to get with it! Are you in?!
Feel free to ask me any questions!
SIMILAR POSTS YOU'LL ENJOY: