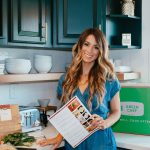 Buying Time in the Kitchen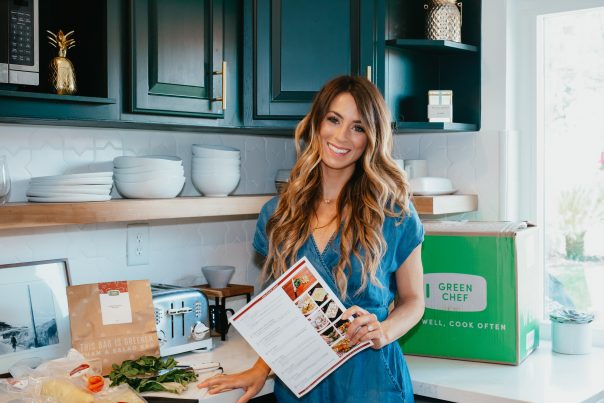 These days a jam-packed lifestyle seems inevitable and the norm. Was it always this way, and I'm just fully experiencing this real life hustle that's called, "adulting"? It just seems that every single friend, family member, or nutrition client of mine that I chat with is on the same mission to find more time to add into their day. No matter how your day is filled and what your daily responsibilities might be, I feel like we are all chasing time!
(sharing one of my favorite ways to win time back and stick to my healthy lifestyle, keep reading! I've partnered with Green Chefto give $75 off to all my readers)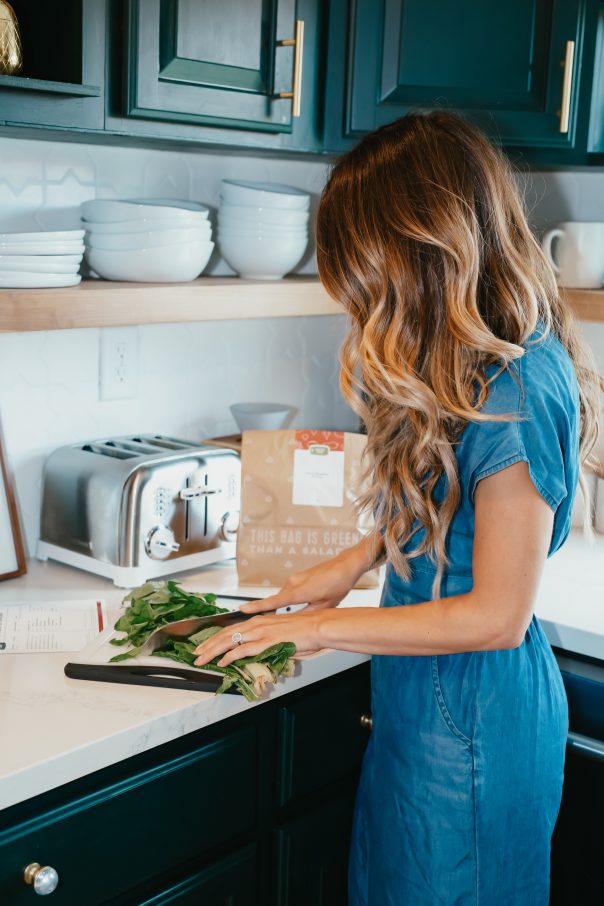 As a holistic nutrition health coach I teach healthy and balanced lifestyles. A healthy Lifestyle is sacred, but our lifestyles happen to be one of the first things to crumble as life takes us in every possible direction. I'm personally always searching to find ways to protect my ideal daily lifestyle that I have built for myself because that is when I feel best! One thing that I've learned that I'm not willing to forgo even on the busiest day, is a healthy homemade meal. I'd say that 85-90% of my meals are homemade! (Unless we're traveling of course!) This could sound a little extreme to you, but for me, this is something that keeps me feeling my BEST self, so it's something that falls into the category of priority. I feel balanced, confident, I can keep up with the busy days and still have incredible energy because I'm not running myself down by fueling up on things that don't actually sustain me or nourish me.
Now before you think I'm the most boring person ever, and never get out- it's so not true! (You know this if you follow my instagram!) And the last thing I'd want you to feel is intimidated by my personal lifestyle goals, what I do hope that I can do is INSPIRE You! Maybe 90% of your meals being homemade doesn't sound realistic to you… it hasn't always been for me either. One of the greatest upgrades I've made was adding a Meal Kit Delivery Service into our lives! My husband and I are proud recipients of Green Chef weekly boxes! It has seriously made such a difference. And remember how I've admitted that I'm just like you, always searching for extra time in my day? This has been one of the greatest game changers in winning back time.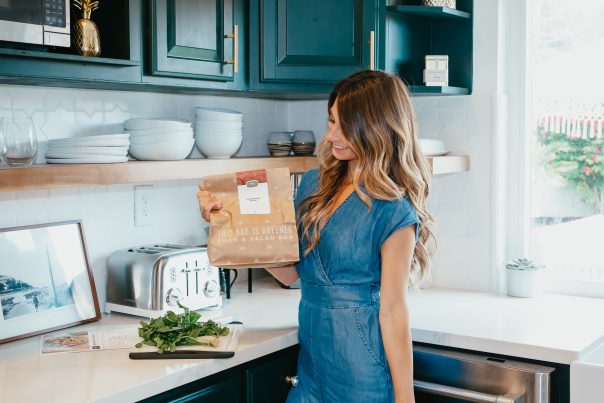 We receive the Paleo box because it fits both mine and Taylor's specific dietary needs. I absolutely love that Green Chef has made it possible for basically anyone with specific dietary requirements to still get to live by the convenience of home cooked meals through a meal kit delivery service. A few of the meal plan options you can choose from on Green Chef in addition to the Paleo one are: Gluten-Free, Vegetarian, Keto, Pescatarian, Vegan, and Omnivore.
Winning time back in your day (or saving time) is the goal of what I'm sharing here, so I want to clarify why Green Chef is so helpful! When we receive our box it is filled with delicious and organic ready to prepare ingredients with step by step recipe cards. It eliminates the time at the grocery store, meal planning, and trying to decide what's for dinner. The recipes are created to be simple, but not boring! Some of our favorite Paleo Green Chef meals we've loved have included: Cashew "Parmesan" Chicken, Beef Patties with Spiced Aioli and Sweet Potato fries, and several more! But it's definitely not plain chicken and broccoli type meals. Bleh! We're talking, real and whole foods, tasty, and simple!
Like we all know, because we're all fighting for it, time is precious. But some things are just not worth giving up, and like I said, a good meal that fuels me is valuable. And so is the extra time I get to spend with Taylor cooking up our Green Chef meals— the already quick process goes even faster with two of us! P.S. We've compared the time it takes for us to order a meal for pick up to how long it takes us to make a Green Chef meal- and Green Chef is faster believe it or not! True Story!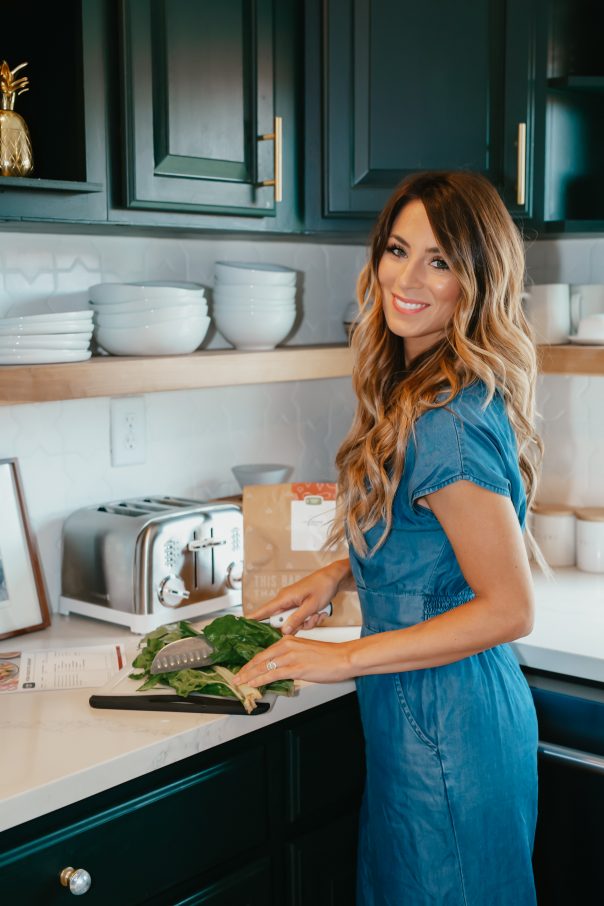 Give it a try for yourself using my link for $75 OFF at Green Chef.
That's just one way I've gained some time back in my day, stay tuned for more!