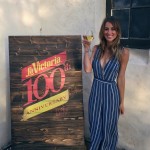 Celebrating 100 Years of La Victoria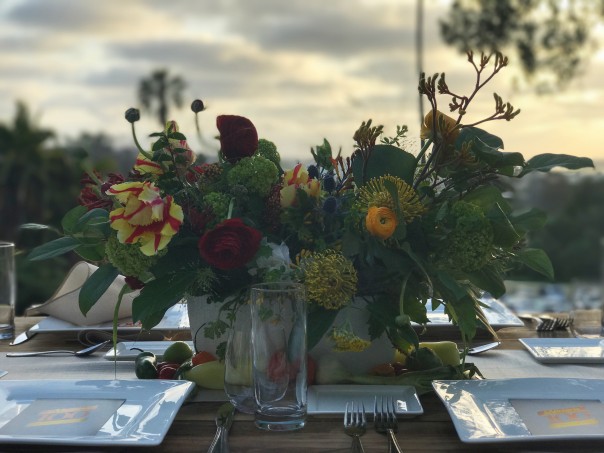 I was extremely honored to be invited to a perfectly beautiful evening celebrating the brand, La Victoria's 100th Anniversary! To even think of a brand having excelled for that many years while keeping the integrity and foundations that they established as a company 100 years ago is incredible. La Victoria was the pioneer of jarred salsa. In 1917, and to this day they continue to make all of their salsas and sauces with real, simple ingredients. Plus, all of their tomatoes are sourced right here in California! Being in the nutrition world, I appreciate this so much, as the ingredients are jarred at their greatest quality, just as if your Abuela/Grandma might do.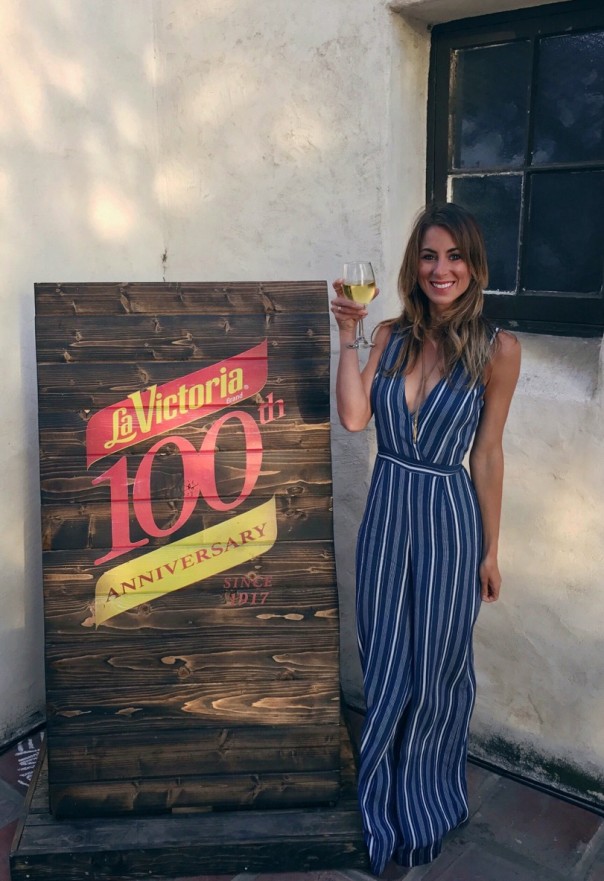 La Victoria is actually a part of my personal story, so it was an additional honor to be invited to this celebration. When I first went gluten free, I was clueless of what I could even eat, and terrified by the fact that most sauces and even salsa (especially jarred) contained gluten! So how would I ever enjoy a jarred salsa again?! And then I discovered La Victoria salsa was gluten free. I ate breakfast tacos with eggs and La Victoria salsa for weeks upon weeks in those first few months of being gluten free.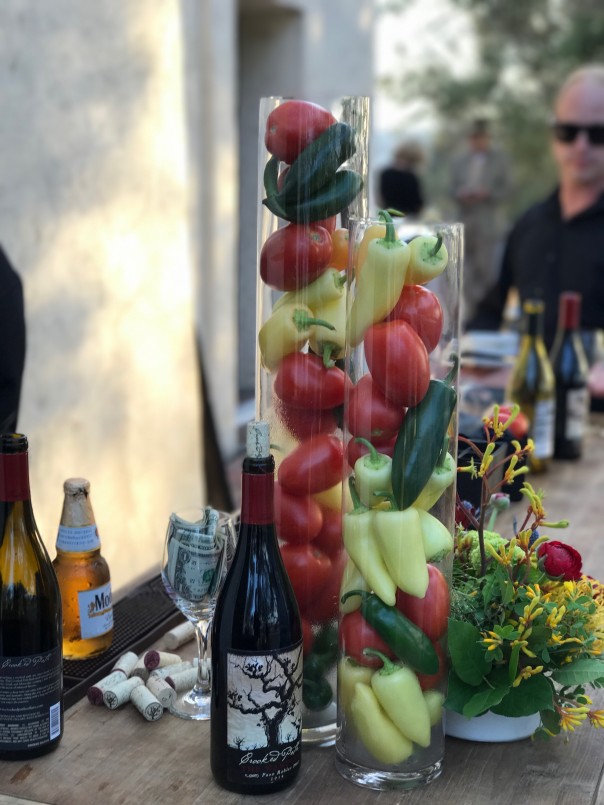 The evening of celebrations took place at the historic Junipero Serra Museum in San Diego. The museum set on a hill gave us incredible views of the sunset going down over the pacific, as well as some gusts of wind (as somewhat captured in the photo of me above). We were greeted with our drink of choice, the sounds of The Verigolds band playing, and beautiful decor using the ingredients of the salsa, and twinkling lights strung all around the stunning Spanish inspired museum.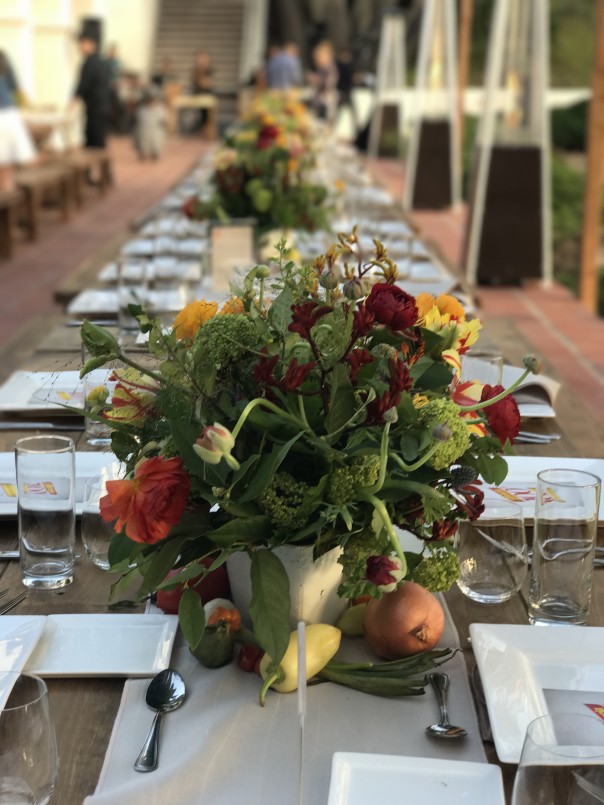 My handsome date and favorite partner in crime and I explored the grounds and then found ourselves inside the museum where we found the beautiful and unique works of local artists that had entered in a art contest sponsored by La Victoria!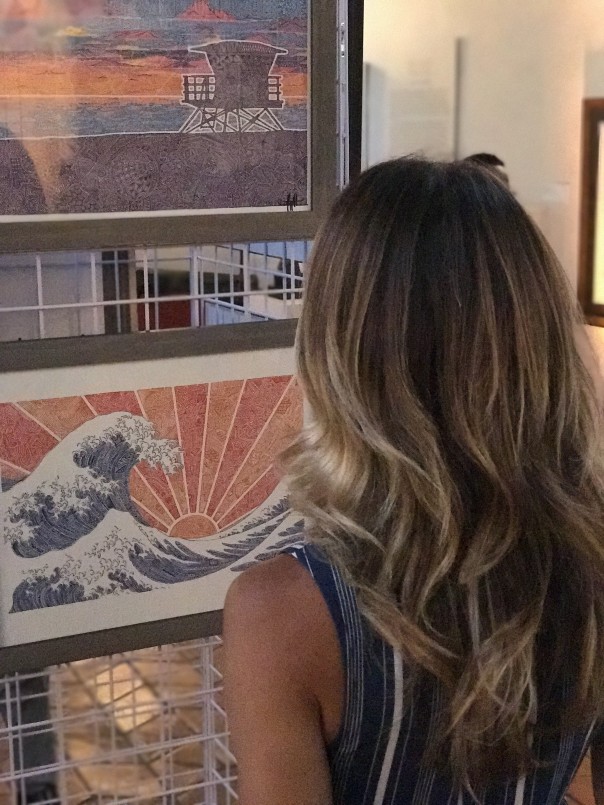 The art that continued to capture our eye and draw both of us in was the work created by hand, by the very talented Gregg "Viz" Visintainer (pictured with me below)! Each piece of art is done by hand (ouch! talk about a hand cramp!) and contains hidden images, words, and inspirations. These photos don't even do his work justice, so if you're ever in downtown Carlsbad, CA check out his gallery, or check out his work online here. It turns out that the judges were just as captivated by his work as much as we were, because he won the art contest!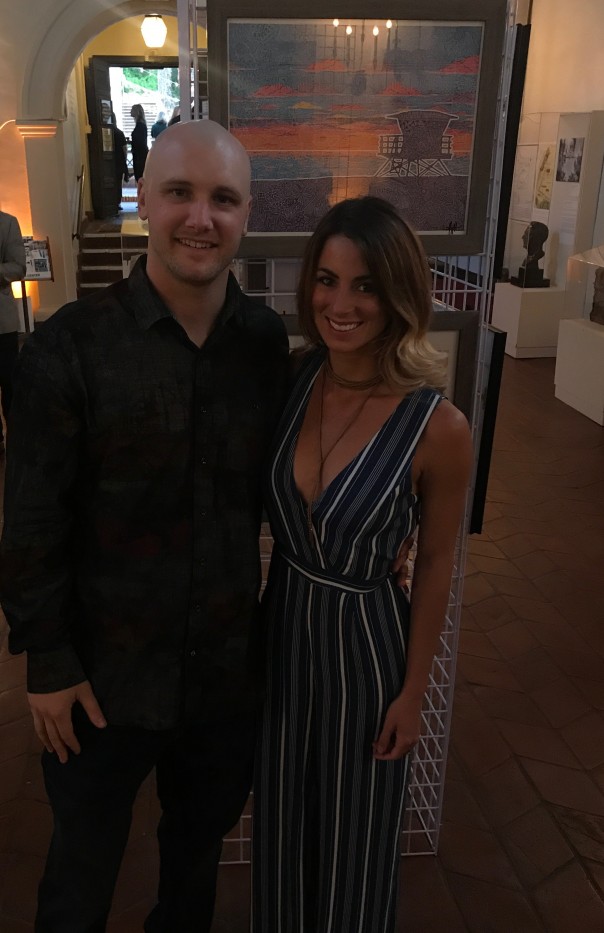 We continued to explore the grounds and then found ourselves in the midst of an incredible fiesta, with the music still pumping, sitting family style under the twinkle lights, and spoiled with the best dinner created by award winning chef, Christine Rivera! She used La Victoria products to create the perfect meal!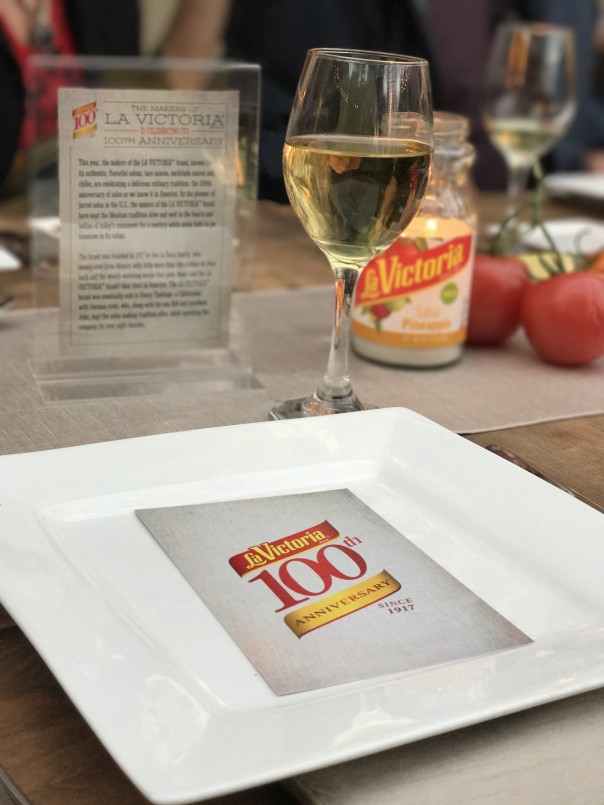 The menu included Hors d'oeuvre like street tacos using the La Victoria Mango Habanero Salsa, Abondigas Pop (Mexican meatballs) using the La Victoria Salsa bravo hot sauce that Taylor was especially a fan of! Once we were seated we indulged in a very filling array of decadent food choices, my favorite which I was surprised by because it's not my usual menu pick, was the Al Pastor duck legs with charred pineapple, roasted carrots, kale, and La Victoria Pineapple Salsa Verde. Soooo good. Especially once they brought out the freshly homemade Blue Corn tortillas, I made the best little tacos. (Side Note: As a nutritionist, I highly recommend blue corn as it's not as high glycemic as yellow corn, and commonly not genetically modified like a lot of corn, AND most people digest it even better! Fun fact, right?!)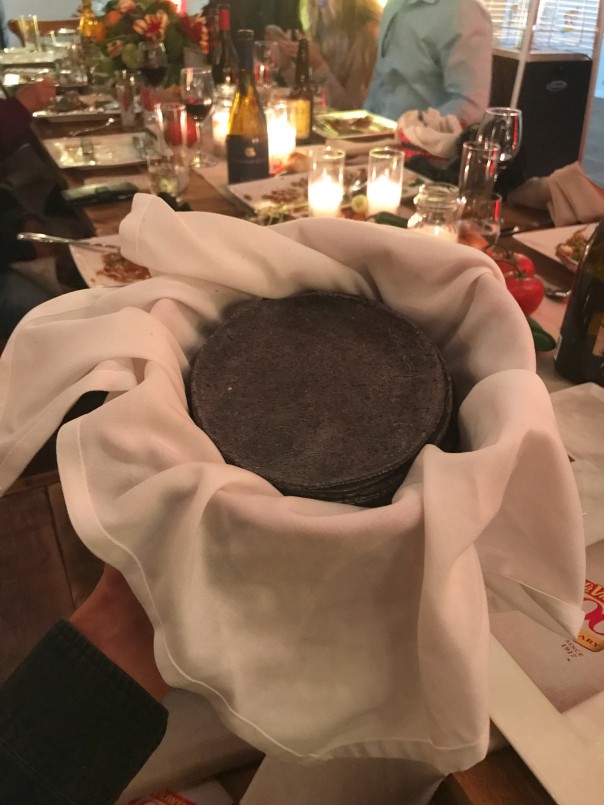 The chef even spoiled us with desserts! She served churros (which I had to pass on, but Taylor made sure he enjoyed mine too!) and Arroz Con Leche, which I'm pretty sure I ate the whole family style bowl sitting in front of me!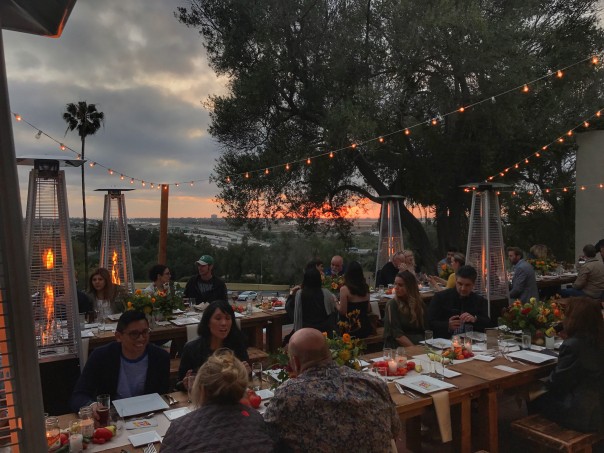 We made new friends as we sat family/community style just as the original La Baca family that founded the La Victoria brand would have wanted! We enjoyed the music, the food, the drinks, the views, and the company in true fiesta style!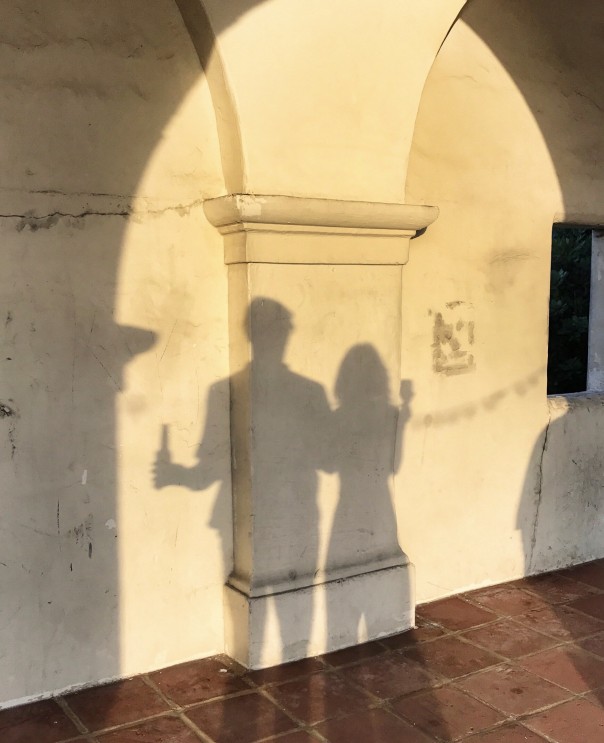 It was an honor for the two of us to attend such a special celebration, thank you La Victoria and cheers to another 100 years!