FALL FASHION IN THE AIR
I love this time of year; the crisp air, the leaves changing colors, and the fall fashion! I love the hats, the boots, the jackets, and the scarves! Isn't that funny? I look forward to this time of year partly for my wardrobe, but I know that I'm not alone!
Here are a few of my favorite looks that I've been wearing lately that are just perfect for the fall...
even in California!
**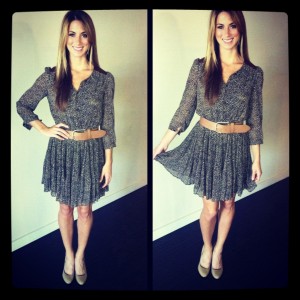 This dress is darling. It is so feminine and flirty. I love the pleats in the bottom half of the dress, and the leather detailing on the the shoulders. I think this dress would be adorable with some dark tights or knee highs and boots!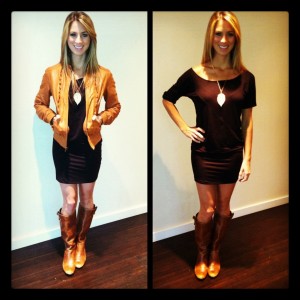 I'm absolutely loving this black dress. Flattering, comfortable, and simple! You can dress this  one up or down, and accessorize in several different ways. I loved this dress with my favorite pair of fall boots, and it worked perfectly with my "go-to" leather jacket for the season!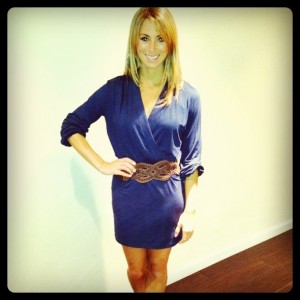 I LOVE BLUE and I LOVE BELTS!!! I LOVE this DRESS!! Such a comfortable dress, really "cozy" actually. Almost like wearing sweats out for girls night, but you actually got dressed! I'll be the first to admit that I prefer comfort over anything when I'm getting dressed. I added a brown belt to add shape and a little "pop"! This dress looks great with nude/tan heels or some fall boots.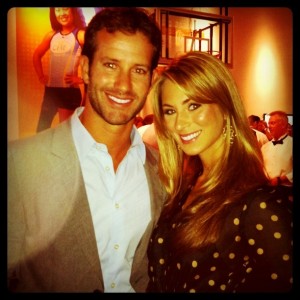 I'm in love with this dress. I can't wait to wear it again. I know you can't really see it in this picture, but you'll just have to believe me. This dress is so dainty and sweet, but of course sexy with the Polka-dots and all! I of course paired with a belt, a vintage looking brown leather belt and added some tan round toed pumps to step it up. I think there are so many different ways to wear this dress, and like I said, I cannot wait to wear it again!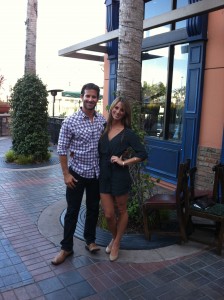 I LOVE rompers and the color green! This is the perfect fall look especially for someone that lives in a warmer area. The color and sleeves on this say Fall/Winter but is also light for a warm day. On a chillier day I would add some fun tights underneath and even pair with some boots! The day this picture was taken it was a hot day in sunny California, but I wanted more than anything to feel like it was fall, the romper thankfully helped!
***
THERE'S NO OTHER WAY TO EMBRACE THIS SEASON THAN TO DRESS FOR THE SEASON!
HAPPY SHOPPING MY FRIENDS!


USE CODE: SHOPHONEY AT CHECKOUT FOR 20%OFF
Looks can be found at ShopModerne.com