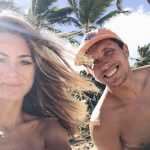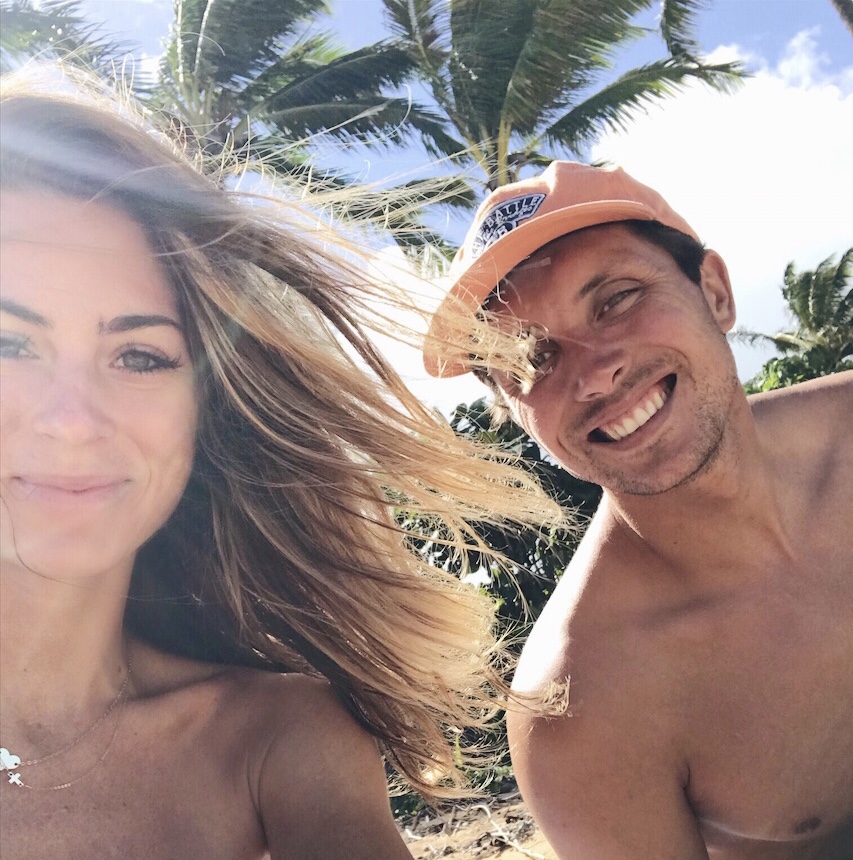 Stranded in Paradise + 5 Go to Gluten Free Eats North Shore Kauai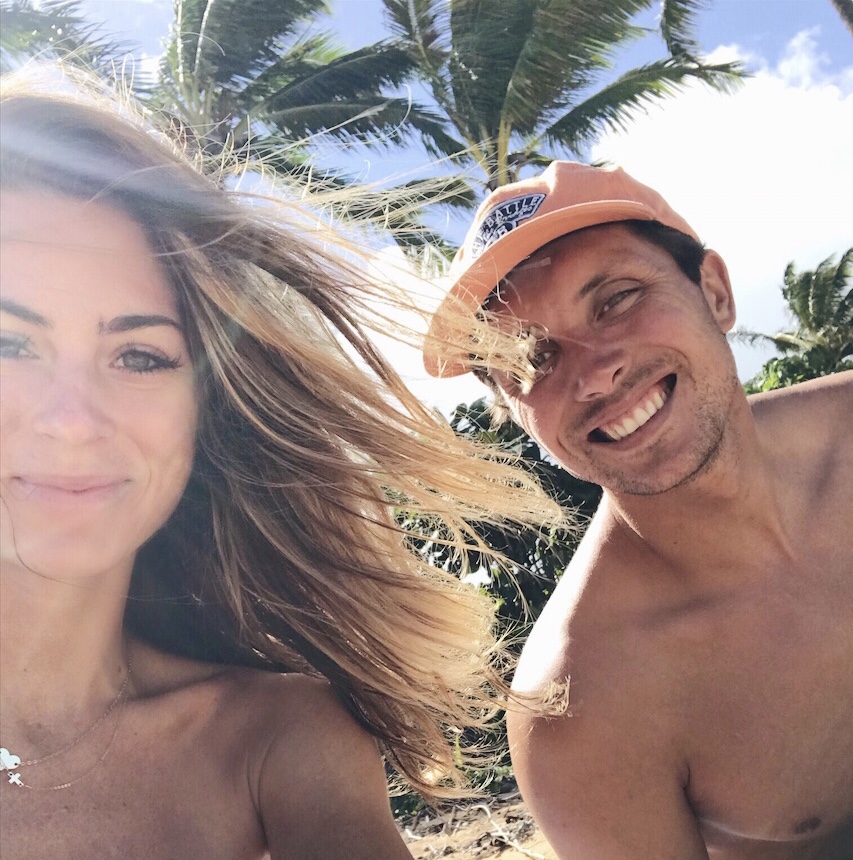 Spending a weekend stranded in paradise with my husband was PURE Bliss!!!
We weren't really stranded, but we had very limited access to anywhere but our family home in Haena, on the North Shore of Kauai.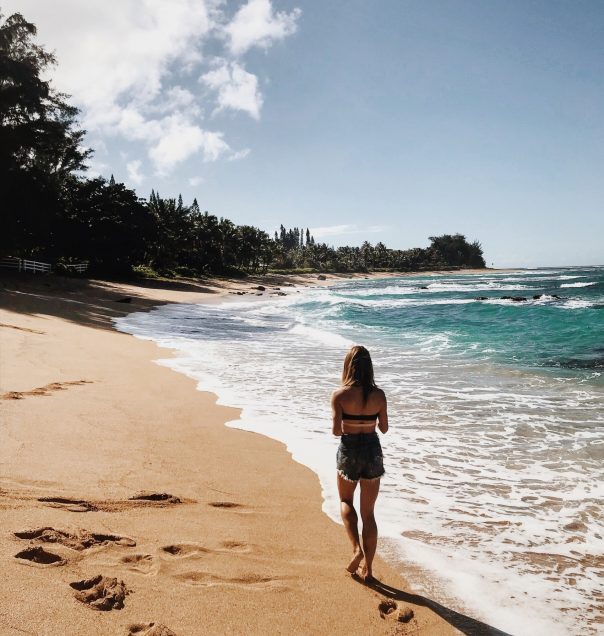 Really quick explanation, due to some devastating rainfall in April 2018 the road to get to our Haena home is closed, except at specific times a day and for residents only, so once residents enter into their community, they hunker down. (Besides the daily convoy to work/school, but if you can avoid it, you do!) We were only dropping in for a long weekend, so the plan was to hunker down, and not leave our sweet home… except for one date night in town, because we do have a few favorites that we just can't skip when we're there. (I'm sharing my favorite spots to find some gluten free bites down below, scroll down if that's what you're here for!)
So we lived the weekend as if we were stranded together, and there is no one I would rather do that with than my man. And really, there have been very few moments in our relationship (from dating to marriage) where we have been able to just have down time, and be "bored" together. Although, I don't think I've ever been bored in my life! But what I mean is, we haven't had many moments to just checkout and relax, the two of us at the same time, and this weekend we were able to be "bored" together! We even had time to start reading a book together!! We laid on the Lanai as the rain would pour down, and we would compete to get ahead of each other in our pages. We spent a lot of time laughing, taking beach walks, riding bikes, laying in the sun with a few Mai Tais (just had to!), swimming, cooking, and relaxing! It was perfection!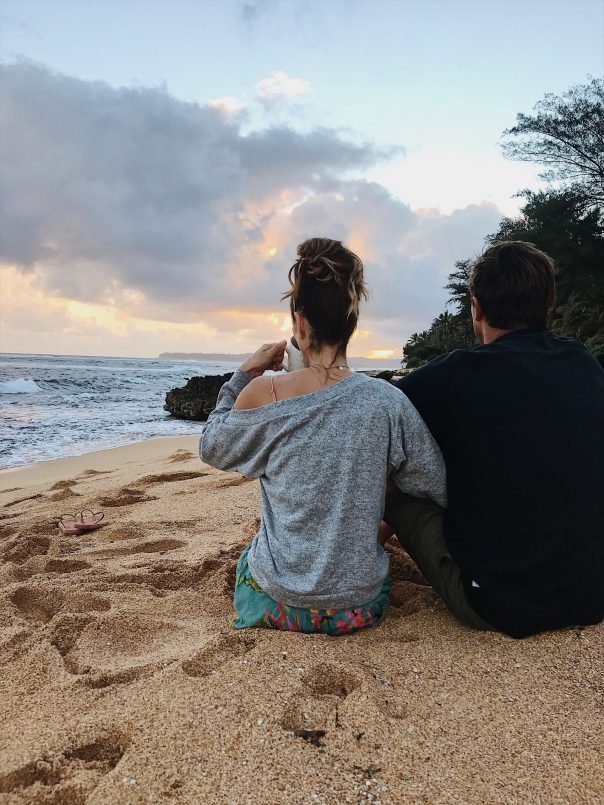 So this trip looked a bit different then usual, not needing to go back and forth from home into town. We had everything we needed at the house. Our one night out on the town in Hanalei we chose to go to our new favorite restaurant (Taylor's mom shared with us last time we were here), AMA. It's Amazing!! Without further ado, below is my Top 5 Go To Gluten Free Eats in North Shore Kauai, if you're curious for some great places to eat where everyone can enjoy something, the next time you head to Hanalei!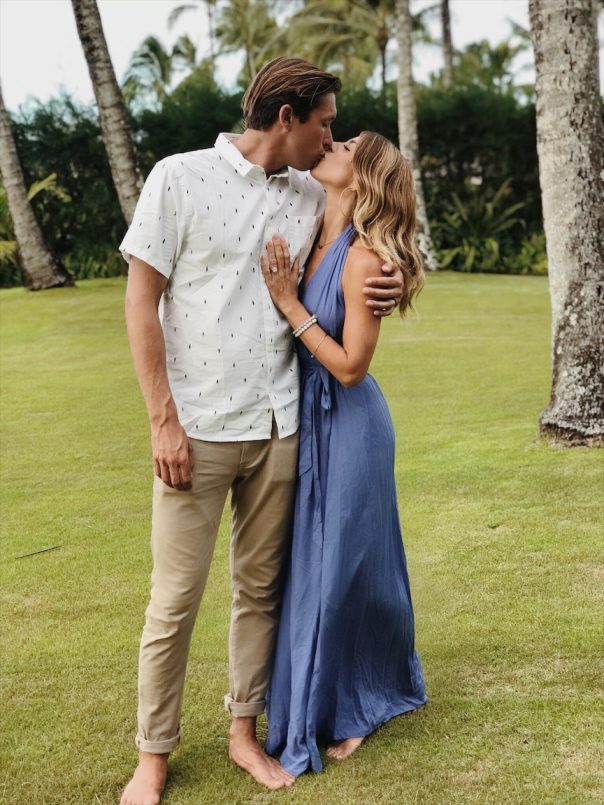 Top 5 Go To Gluten Free Eats in North Shore Kauai
*All of these restaurants are in Hanalei - and none of these restaurants can claim a complete gluten free environment. There is cross contamination present.
AMA Restaurant

- A Delicious Ramen Restaurant. I would have thought that my destiny here would be lettuce for dinner, being that it's an Asian/Noodle Restaurant. But to my surprise, they offer gluten free rice noodles! AND they don't use any glutenous soy sauce in any of their dishes, everything is made with Tamari (gluten free soy sauce). My favorite at AMA: their Brussels sprouts & the Tori Mazeman with Gluten Free noodles. My mouth is watering at this very second. This is a must! The view from the deck looks at the gorgeous green and lush mountains.
Hanalei Bread Co - This is a Coffee shop, but open for the majority of the day, with a menu that can definitely leave you satiated from breakfast through lunch. They make their own delicious breads (gluten free options), breakfasts, pastries, & one of my favorite bonuses at a coffee shop, they make their own syrups. My favorites at Hanalei Bread Co: The "Brekkie Sandwich" on Gluten Free bread or the "Fancy Toast" (its on the side menu, if offered). I get the Fancy Toast on Gluten Free bread, but switch out the Salmon for egg. I know, I know- the salmon is the good stuff, just not my thing. I also get an Americano, with half sweet homemade Vanilla Syrup, and a splash of coconut milk! I love sitting at their bench seats that surround the coffee shop, giving you a view of the local chickens running in the grass and happenings of the town! *Remember, they have excellent gluten free options, but eat knowing that it is a bread company, it's definitely not safe from cross contamination!

Tahiti Nui

- If you're looking for some Tiki Bar vibes, this is the place to go!! And if you're looking for some Gluten Free pizza, they can surprisingly hook you up with that too! This is a favorite with the fam when we come into town, grab a fun cocktail that sets island vibes, and then order some pizzas to go, and I get to join in on the fun with a gluten free pizza for me! I'm pretty sure this kitchen is not careful with contamination, but if you're looking to have a pizza night, this is the option I've tried! Taylor and I love sharing the Hawaiian pizza on Gluten Free Crust.

Chicken in a Barrel

 - Another favorite for a convenient take out meal for the family, a beach picnic, or eating it right there. (I just recommend upgrading your ambience when in such a beautiful place!) This is classic BBQ, so tasty, and all of the BBQ sauce is gluten free! I was told that someone in the owner's family has celiac disease, so they are careful and knowledgeable. Just stay away from the obvious: the breads, the onion rings, macaroni salad, etc! Plenty to choose from!!I especially love knowing that this business was built with the mindset to be a ministry, you'll find verses written on your boxes! This isn't necessarily a place for my vegetarian friends! ;)
BarAcuda- We go here for the ambience, the fun cocktails, and of course they have good food. BarAcuda is a Tapas restaurant, so a place you'll find yourself ordering several little plates to share. I recommend BarAcuda for just a happy hour bite and drink… although, they don't even open until after 5:30. So it's also perfect if you're just looking for a light bite for the evening, or even dessert and a nightcap. You will spend a pretty penny here, but like I mentioned the ambience is something special here. The servers were really helpful with what they could gluten free. I don't have a favorite to share on the top of my head since it's been awhile since we've been here, but I'll update you when we go next time. I do however remember eating a dreamy gluten free dessert!
Extras You May Want to Explore
Hanalei Gourmet - I love this little spot. A little on the "diner" side, so it's smart to be extra safe and just make sure you clarify, no gluten/wheat/breads please! I love their Chicken Salad Boat in an Avocado (or Papaya), but again, clarify your dietary needs.
Kalypso Island Bar & Grill- I've never eaten here, and to be honest, I'm not very interested in doing so. BUT I do want to put it out there, I did look at the menu one day and noticed that they offer gluten free options. So, it's there if you want to explore it.
The Dolphin- The Dolphin is such a special place sitting along the river. It was very affected during the crazy rains and floods. But they have JUST re-opened, so go give them some love and some business!! My family LOVES to eat here, Taylor's favorite food is sushi, and this is the place to get it! It's not on my top 5, because sadly I don't eat seafood. I know, worst person ever, especially for working in nutrition. But it just doesn't work for me. Anyways, because I don't eat seafood there aren't very many options for me, and their chicken is usually pre-marinated in Teriyaki sauce. However, I love going with the family anyways because it is a special place, but I usually eat before or after. ;) *Obviously, check the sauces that they use before you order!
Harvest Market- The Harvest Market is the health food store in Hanalei! Limited in comparison to a Whole Foods, but an incredible place to go find more specific ingredients for special dietary needs!
There is a Mexican restaurant next door to Hanalei Bread Co- it took the place of the beloved Bubba's Burgers that used to be a favorite. We haven't been to this Mexican restaurant, but most of the time it's easy to get gluten free when eating Mexican.
Needless to say, you surely will not starve when spending time in North Shore Kauai. There are plenty of delicious options to choose from, and plenty that I'm sure we haven't even explored!
Lastly, this beautiful slice of Heaven is still recovering from the devastation that took place in April, and I know several of you will ask how you may be able to show your love and support, so I found THIS article on Hawai'i Magazine with excellent suggestions of how you can help.
Please do share in the comments anything you've tried that others should know about, or favorites that you get at the places I mentioned. I'm already dreaming of our next opportunity to be Stranded in Paradise!!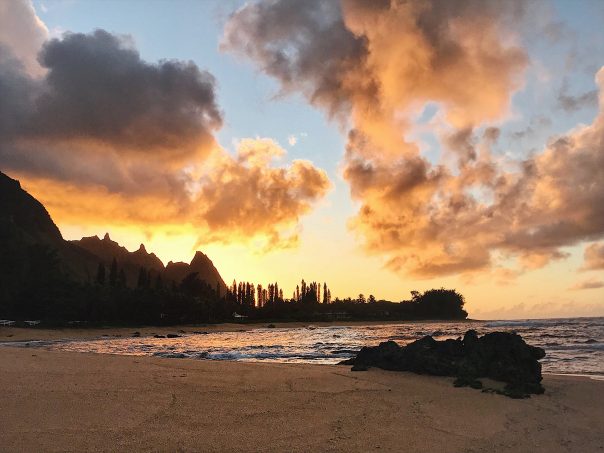 P.S. We didn't miss a Sunrise or Sunset this trip. It's like medicine for the soul!!