Zoodles – How to make Zucchini Noodles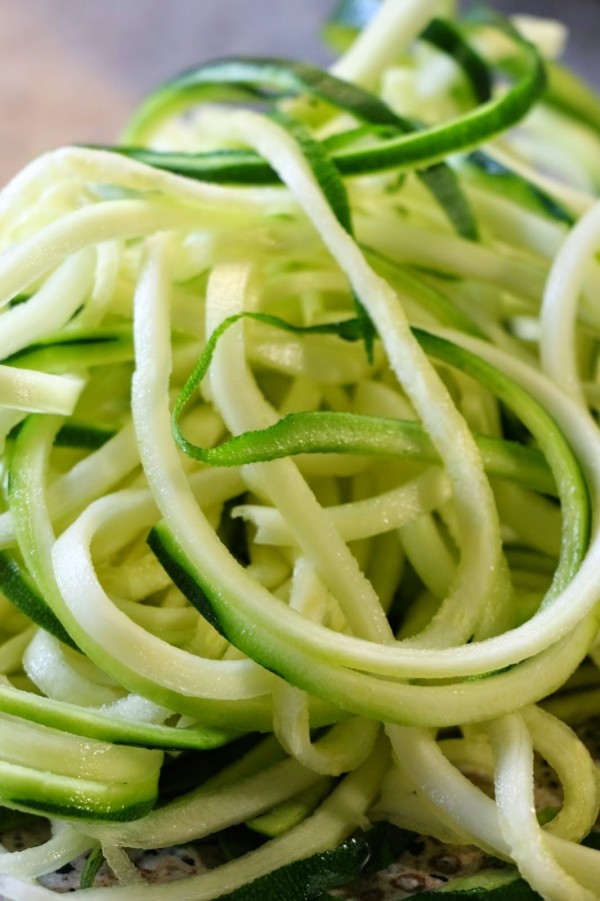 Zoodles!!!!
A grain free (and gluten free) way to eat noodles! You won't know the difference… I promise, I know people say that all the time about healthy upgrades, but I'm not just saying that about this one! And if you're so afraid of going without carbs… Zucchini is a complex carbohydrate, so you're still getting some fuel, but the right kind of fuel from your food.
I am a big fan of cooking with brown rice noodles, but when I get to eat my veggies as my pasta I feel even better. We know that Gluten can cause some major inflammation, but some bodies react to grains as well, so this creates an anti-inflammatory option for you pasta lovers out there!
And once your Zucchini is spiralized, your cooking time is easy breezy!! P.S. I was in a hurry the last time I made these so I asked my health food store if they had a spiralizer of some sort, sure enough they did, so they Zoodled these up for me! Might as well ask! Or invest in a good spiralizer, this one is a good affordable beginner one: Spiralizer
My favorite homemade sauce with Zoodles is my dairy free Avocado Pesto, but you can use any of your favorites! You can make this a Vegetarian dish or add your favorite animal protein!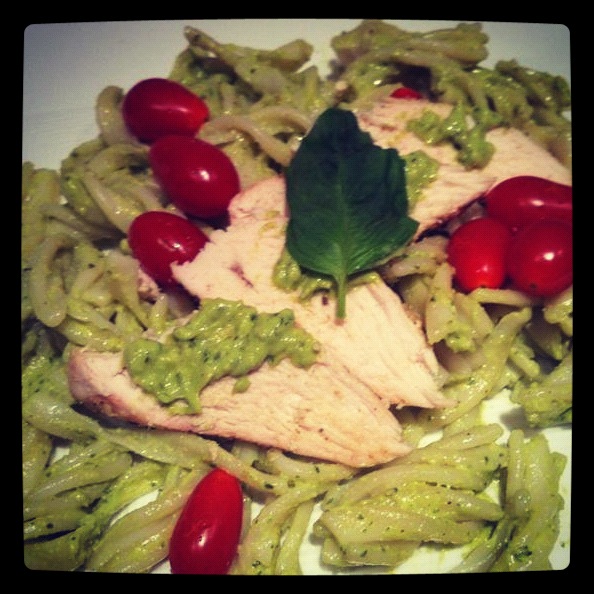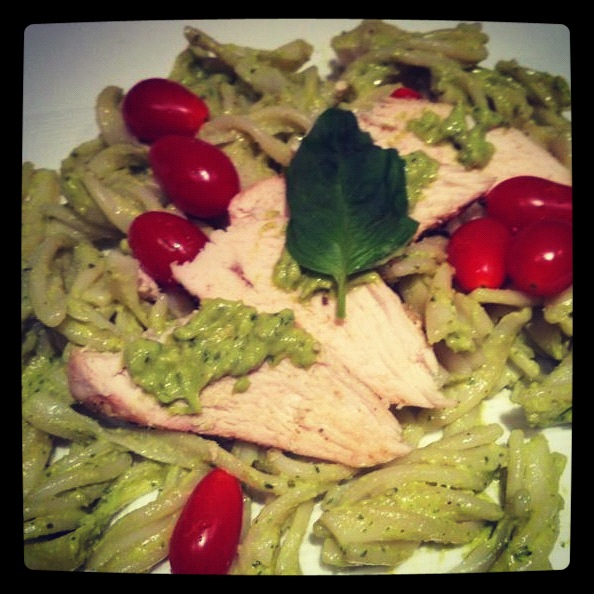 Not only is this Recipe Sweet & Free Life Approved, but it's DIY Cleanse Approved, and boyfriend approved! 😉
Ingredients

1 Tbsp. Organic Olive Oil
2-3 Large Zucchinis Spiralized
Italian Seasoning – or just add some Himalayan Pink Salt and Fresh Ground Pepper to taste
Optional: chopped garlic cloves
Instructions

-Heat your Olive Oil in a saucepan, it doesn't need to get too hot! (Plus, you don't want to make your olive oil rancid as it is not meant to take high heat!)
-Add your Spiraled Zucchini, some Italian seasoning (or pink salt and pepper), and perhaps some chopped garlic cloves.
-Saute on low heat for about 3-5 minutes until Zoodles are tender.
Serve and enjoy as your favorite pasta dish with your choice of sauce, protein, etc! I Love this vibrant green meal with my Dairy Free Avocado Pesto!!
/ tags / Dinner, Gluten-Free, Grain-Free, Lunch, Main Dishes, Non-Dairy, Vegetarian, Veggies