CONFIDENCE IS KEY IN YOUR BIKINI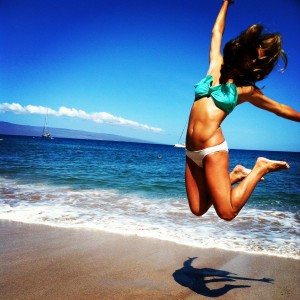 It's Bikini season as summer is right around the corner, are you ready?!
This year I actually felt ready to hit the beach as I vacationed in Maui. Here's the secret to feeling ready...
My greatest secret for looking bikini ready is confidence. Honestly, I haven't always had the confidence that I want to have, I am just as human as anyone else, so I have made a choice to do something about it. It wouldn't be fair of me to not share with you how I gained this dose of healthy confidence, so here we go...
Time to get really honest… I have always been active and cared about being in shape and working out, but I had horrible eating habits. I would skip meals, and end up pigging out on junk food. There was nothing fun about that, but for some reason I thought it was the way to do …