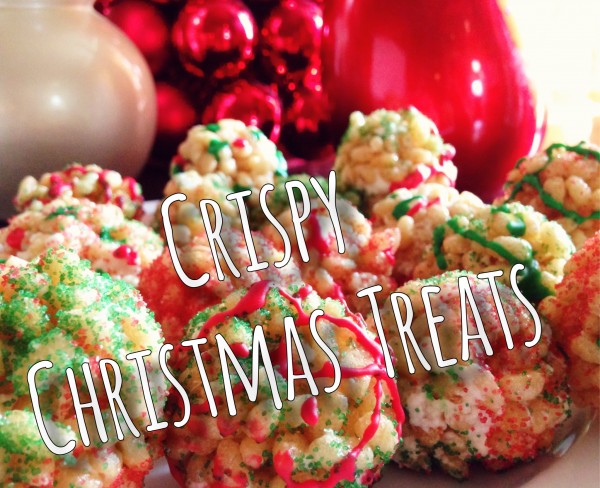 I took a spin on the classic Rice Crispy Treat recipe making it a little healthier! Read more about how I made these treats using better ingredients keeping you off the "Naughty" List this year HERE!
This is a fun recipe to do with your kids, or like me… with your friends kids!
Enjoy these special Crispy Christmas Treats and be Very Merry!! 😉
Ingredients

3 tbsp. Organic Butter, Vegan Butter, or unrefined Coconut Oil
6 Cups of Brown Rice Crisp Cereal (Look for the one with the least ingredients and natural non-refined sugars like this one using Coconut Sugar)
10 oz of RiceMellow
*For an extra fluff add in a few extra whole Marshmallows – not necessary
*Sprinkles and frosting to dress up your treats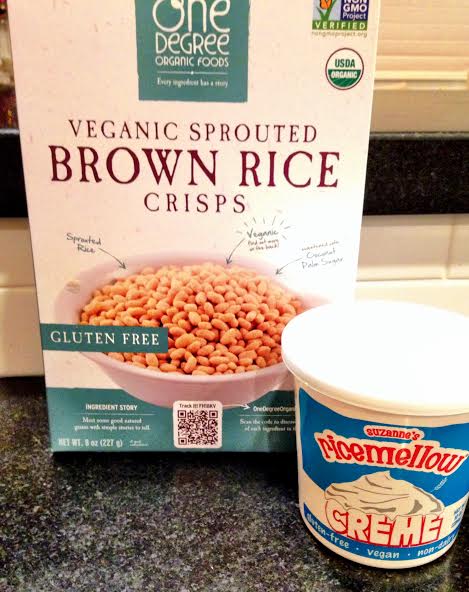 Instructions

In a large saucepan heat up your butter or oil and add in your RiceMellow, stirring together until completely melted.
Add in your Brown Rice Crisp cereal and stir, stir, stir!
Spray or grease up your pan or your donut hole pan (like I used to create the treats into a round shape) or other pan mold with coconut oil or butter
Using your hands or a spatula place your treats in your choice of pan. I used the donut hole pan creating round shapes. I'd press one side down and then turn over rounding out the other side.
Cool and then decorate!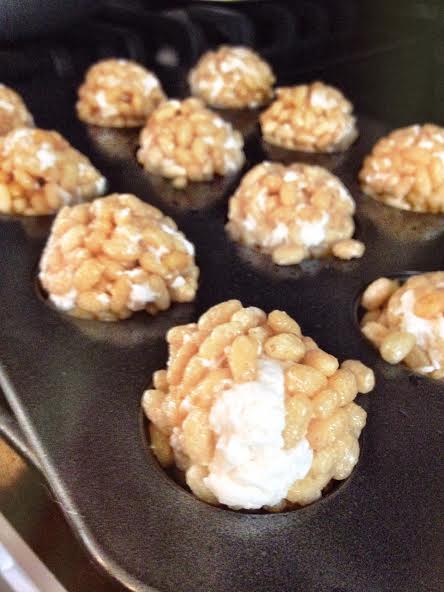 / tags / Desserts, Gluten-Free, Low Glycemic, Non-Dairy, Snacks, Vegetarian