Roasted Maple Brussel Sprouts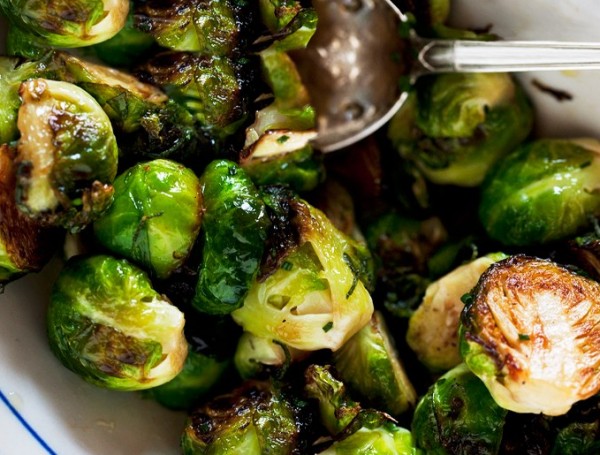 Brussel Sprouts, you either love them or you hate 'em. But I love these nutrient packed green buds! Full of fiber, antioxidants, and multiple nutrients and vitamins helps keep your plate balanced and your belly feeling full.
I'll roast these up for a side, or have them around for the week to throw into Breakfast Bowls or to add into any dish. They pair great with other roasted veggies!
A simple recipe, yet there's so much you can do to Brussel Sprouts!
Ingredients

Organic Avocado Oil (for high heat)
1 lb Organic Brussel Sprouts of the stalk. Rinse and then cut into halves.
2-4 Cloves of Garlic, sliced into slivers
Ground Black Pepper
Organic Maple Syrup
Instructions

Pre-heat oven to 400
Place halved Brussel Sprouts into a medium size bowl
Drizzle Avocado Oil
Add in slivered Garlic
Sprinkle a generous amount of Himalayan Pink Salt & Pepper
Massage ingredients together and mix so all is cover
Place on a Cookie Sheet (Use parchment paper to help from sticking)
Place in oven for 30 minutes
Pull cookie sheet out and drizzle maple syrup
Cook for 15-20 minutes until Brussels become crispy at the edges
Serve and Enjoy!
/ tags / Appetizers, Gluten-Free, Grain-Free, Side Dishes, Vegetarian, Veggies