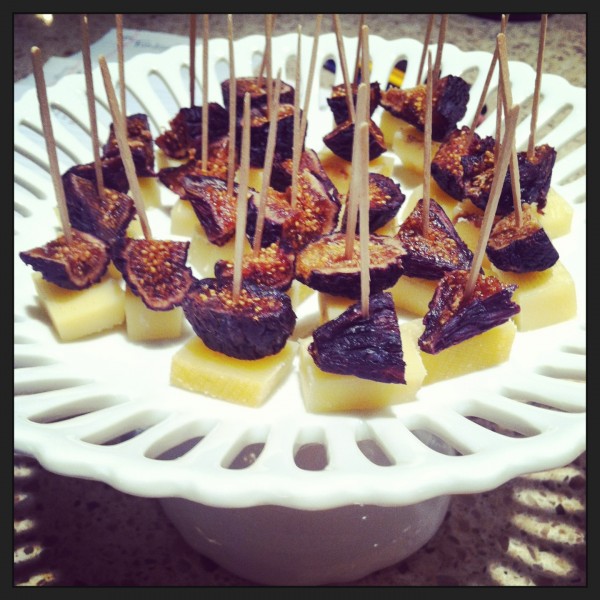 A perfect party "go to" appetizer! Easy to put together too!
A great, tasty, sweet, and savory snack.
Ingredients

-Dried Figs, diced into thirds or even smaller
(mission is what I used & love, you can find them in the bulk section at Whole Foods or at your local supermarket near the rest of the dried snacks)
-A nutty sharp cheese, diced into small square or rectangular pieces
(I used a cheese I found at whole foods called Robusta this time. It's a type of gouda. Other great cheeses would be any sheep or goat cheeses, or you could try a swiss. I highly recommend using Raw Cheese)
-Toothpicks
Instructions

-dice dried figs and cheese and place on toothpicks, putting figs on first and cheese second. Your cheese & figs will stand on their own with the cheese as the bottom.
/ tags / Appetizers, Gluten-Free, Grain-Free, Vegetarian