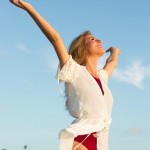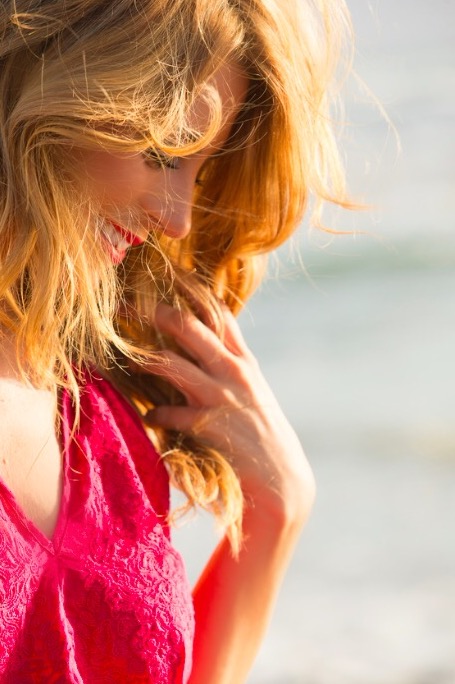 {Pictures by Micaela Malmi Photography}
"Give Thanks with a Grateful Heart"
There are so many blessings in my life to be grateful for, and I decided to write down to share a few of mine with all of you. Maybe take a minute for yourself to make your own list. Sitting down to do this was such a refreshing game changer in the midst of a crazy day. I was also surprised by a few of the things that popped into my mind as I was writing… you'll see. 😉 It's become a practice of mine to count my blessings, thanks to my mom, especially when certain moments in life are feeling so out of my hands, it's a good time to remember what is in place to be thankful for. Here I go…
Two Place I call "Home": Oregon will forever be home in my heart, and a place I get to go to be with my family and retreat. It's a safe place for me and I love knowing I have a place like that to go to. I'm so grateful to be living in North County San Diego in a beautiful beach city. I never would've imagined this! I love my beach runs, prayer time at the ocean, blue skies, sunny days, and the community I've built here.
Lofty Coffee: Ummm, if you look at my instagram photos and snapchat you'd know that this is near and dear to my heart. How could I not post this (almost) daily ritual on my gratitude list. I love the community I have there every time I step through the doors. Working from home, I love that I have a local "watering hole" that can feed me and "water me" with good quality gluten free food and coffee!! 😉
My Bachelor Experiences: This may seem silly, but I am very grateful for the way these three experiences have changed my life. I've gained so much growth each time I took a step into that vulnerable and unique environment, I definitely did some growing up with The Bachelor franchise. I have been given a platform now that has allowed me to share the things nearest and dearest to my heart with those that care to hear. I have gained friendships for a lifetime over such a strange bond. The Bachelor in Paradise cast has given me such a gift in the way I feel that I have another family. I'm grateful the producers and crew as well, they've seen me in some of my most vulnerable moments and coming through those moments have shaped me.
Heartbreaks & Wrong Ways: This year I had a big realization of how much I don't want to do things my way, it's too painful. The heartbreaks and wrong ways have led me to seek God's way, and have pushed me to trust in My Epic Love Story.
My Kitchen: I have the smallest kitchen in the world, and I think to get along with it, I want to acknowledge it. Haha. Even though it's miniature, I am grateful to get to make myself real food that nourishes and feeds me. Cooking also feeds my soul, and I'm happy I have a place to do it.
My Career: I'm so grateful that God took pain and an area of my life that I battled with for so long and turned it into healing, and also turned it into a desire to share with others about nutrition. It has been amazing working alongside several people, helping them find a healthy and happy freeing lifestyle through Sweet & Free Life. I'm also so thankful that I met Emily, my business partner for DIY Cleanse. It has been absolutely special to bring this to life to help as many people as we can to find balance and a simple ways to feed their bodies and souls the best way possible.
My Clients: I'm thankful for my clients that have allowed me to be a part of their journey's. I'm thankful that they trust me with their stories and listen to me and trust my guidance. I love getting to create and brainstorm with them healthy upgrades for their lives. Every single one of them is different, and I love how each of them stretch me.
My Business Partners: I'm so grateful to have a team of women in my life that empower and teach me. I'm especially grateful for their patience and grace. I love that we've created the DIY Cleanse and that we're receiving such beautiful success stories and testimonies. This was a passion project that has turned into a life changer for so many, this makes my heart want to burst! Thank you Emily & Chassie!
Travel and Adventure: I am so thankful that God wired me with the desire to see new places, experience new cultures, and meet new people. I'm so grateful that my job allows me to work from anywhere, and that I'm continually inspired and moved by my environments. I'm grateful for all of the travels I have experienced this year, and especially for the opportunity that I had to get to go back to the Philippines this last October. Getting to love on those babies in the orphanage and hang out with the people in the community there brings me so much joy. Even though my heart deeply longs for a life with a husband and kids of my own to travel with, I'm grateful that I have this time to do it on my own and learn about the world and myself as I wait for those next pieces of my life.
My Health: After years of struggling I couldn't be more grateful for a healthy body that works properly and allows me to do the crazy adventurous things I demand of it. There was a time way back when when I couldn't even enjoy a hike with my family. I'm also grateful that I have the knowledge I need to take care of myself.
My Friends: They are like family. I am so very thankful for the friendships in my life. They have walked with me through exciting times and very sad times. They are the people that influence me, support me, listen to me, pray with me, show up for me. Because of them and their roles in my life, I'm learning how to be a friend.
My Family: My everything. My people. My support system. They are all a great example of the characteristics I want to be evident in my life. I love watching and learning from them. My dad is a beautiful example of living God's grace out. My mom has a servant's heart and will drop things in a second to help another, or to chat with me on the phone for hours. My sister is a such a sensitive soul, I love how she cares for me, she is always concerned for me to have the greatest that God can give me. My brother in law, a passionate man and protector. The brother I've always wanted that loves my sister with great respect, and loves our family. I love that God uses our strengths to use each of us in different ways. And I absolutely love that we get to love Jesus together.
Jesus: My sweet savior, the love of my life. I couldn't be more grateful for His love for me, His grace, and the hope that He brings.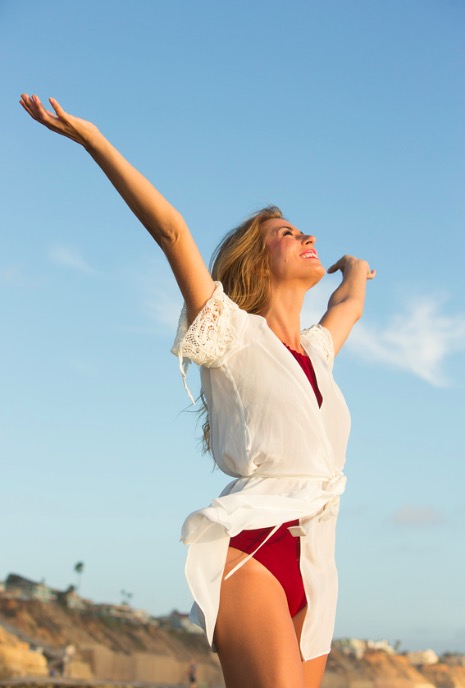 From my Grateful Heart to Yours. 
I'd love for you to share some of your list with me in the comments. I think it is sure to bring smiles to people's faces as they read other's lists and are reminded themselves of all the blessings that overflow in their lives.
Blessings to You,