The Wonders of Coconut Oil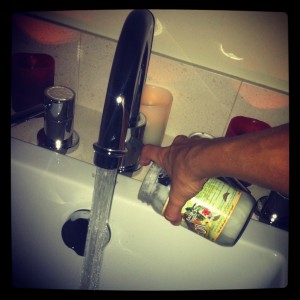 I am in love with coconut oil. I love using it while cooking, but I especially love it for bathing. Random, right? But actually, it does wonders for the skin and hair.
Coconut oil is one of the greatest beauty tricks, being 100% natural it is completely safe to use and full of organic nutrients. It is full of moisturizing properties, and high in anti-aging and healing vitamins A, C, and E, containing natural anti-oxidants it also helps the skin repair itself and protect you from environmental aging factors. Were you aware of all of these fantastic wonders of Coconut oil?! I'm so excited to share this with you!
Here are a few simple ways to use Extra Virgin Coconut Oil for your skin and hair:
-For Hair: Apply generously all over hair, especially if it is dull, dry, or chemically damaged. Leave on as long as you like, the longer the treatment, the greater …